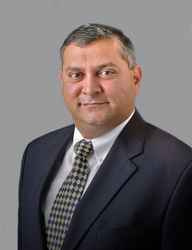 The problem isn't that the $100K+ jobs aren't out there
Sunnyvale, CA (PRWEB) February 23, 2009
RiseSmart, a $100K+ job site and HR service provider that delivers human-powered job search and outplacement services via the Web, today announced the launch of AfterWallSt.com, a Web site dedicated to finding new jobs for the thousands of workers displaced by Wall Street layoffs. Wall Street layoff victims who sign up at the site will receive one month of free job search help from RiseSmart, a $43.95 value.
Well over 100,000 individuals have lost their jobs on Wall Street in the past year. But RiseSmart CEO Sanjay Sathe says these workers shouldn't be discouraged -- because there are currently nearly a million senior-level management openings on the Web, including tens of thousands of $100K+ finance and accounting positions.
"The problem isn't that the $100K+ jobs aren't out there," explains Sathe, who has been quoted as an expert on Wall Street layoffs by CNBC and other media outlets. "It's that finding them using conventional job-search sites is extremely time-consuming and inefficient. It's like searching for a needle in a haystack. This is the problem RiseSmart Job Concierge was created to solve."
RiseSmart Job Concierge is a subscription-based service for $100K+ jobseekers that assigns each member a dedicated HR professional who searches senior-level job listings across the Web, returning only the listings that best match the subscriber's specific criteria. The RiseSmart Job Concierge team listens to customer feedback to continually enhance the results it delivers to each subscriber.
By signing up at AfterWallSt.com, laid-off Wall Street workers will receive one free month of RiseSmart Job Concierge service, a $43.95 value. Interested jobseekers should visit http://www.AfterWallSt.com.
About RiseSmart:
RiseSmart offers job search and outplacement services for jobseekers and corporations via the Web. For $100K+ jobseekers, RiseSmart Job Concierge is a human-powered job search service that prescreens online search results for time-starved managers and executives. For corporations experiencing job reductions, RiseSmart Transition Concierge offers high-tech, high-touch transition management services for employees at all levels, utilizing a results-oriented "Outplacement 2.0" model. For more information, visit the company's Web site at http://www.RiseSmart.com.
###