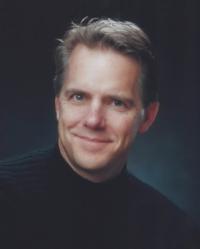 Salt Lake City, Utah (PRWEB) April 17, 2013
While the stock market is busy hitting record highs this week, Don Sorensen, online reputation management expert and principal of Big Blue Robot LLC, is busy looking to the future of the enterprise and how Wall Street might "rebuild" its deeply tarnished reputation.
"Even with the glimmer of hope we are seeing this week with the stock market hitting record highs, the national economy is taking its time to recover, and with plenty of recent financial scandals, Wall Street's reputation has crashed and is near its all time low," says Don Sorensen, online reputation management expert and author of "Online Reputation Management: Corporate & Personal." "If there is any chance for recovery, they need to make their reputation a priority and take it seriously. If Wall Street, banks, and other financial institutions want to rebuild a solid reputation, they'll need to focus on the 7 distinct perceptions consumers have about them and tackle the problem of a poor reputation from several different angles."
Sorensen outlines 7 key factors Wall Street must address to rebuild reputation:
● citizenship
● financial performance
● governance
● innovation
● leadership
● products and services
● workplace environment
Citizenship
"Consumers expect companies they do business with and those who hold a lot of power to show good corporate citizenship and social responsibility," says Sorensen. "Wall Street has lost its sense of citizenship and needs to recapture it." Citizenship in this sense is the idea that businesses like those on Wall Street must be actively compliant with the law, monitor and be accountable for their own actions, and have a positive impact on the environment, employees, customers, stakeholders, and the public at large.
Financial Performance
No one wants to buy from, work for, or invest in a company that isn't financially stable and making a steady profit. Scandals, embezzlement, debt, gambling, poor investments, sour mergers or acquisitions, and other cash-flow problems all reflect a negative financial performance. "Wall Street needs to show positive financial performance wherever and whenever possible," adds Sorensen. "It's going to take awhile, but they need positive, current examples to get them back on track."
Governance
Sorensen believes that how a company is run can have a big impact on the company's reputation. Consumers expect a company to be run efficiently, fairly, and responsibly, with strong values and appropriate policies.
"Implementing a better system to punish employees involved in scandals and rewards those who live up to the company's values and mission would go a long way to rebuilding Wall Street's reputation," advises Sorensen. "So would making processes more efficient, policies more fair, and values and mission statements more in line with the other 6 factors."
Innovation
Sorenson points out that most successful companies — which, coincidentally, usually have good reputations — evolve and adapt. "They are not afraid to update old products and policies, create new ones to match the times, and otherwise innovate in any way they can to perform better and please stakeholders, says Sorensen. "Wall Street has stagnated by doing the same things the same way for years. It's time for them to get creative and change how they play the game to regain trust and rebuild a strong reputation. It's time to get innovative and set a new course for the future."
Leadership
Thanks to the internet consumers expect companies to have visible leaders who are experts in their industries and take a stand on important issues of the day. "Wall Street executives should strive to be an influence for good and become thought leaders in smart investing, ethical banking and financial policies, and other relevant topics," added Sorensen. "Unfortunately as of late, this hasn't been the case for Wall Street. It's time for Wall Street executives to demonstrate good leadership."
Products & Services
Businesses live or die by the strength and value of their offerings. Sorensen recommends Wall Street institutions make sure their products and services actually help customers, solve problems, and are appropriately priced.
Workplace Environment
Finally, Sorensen advises on workplace environment. "Although this factor mainly affects employees, it makes a difference in a business's reputation," concludes Sorensen. "Consumers expect businesses they frequent to treat their employees well, and an employee's assessment of the company is more powerful than a random customer. Rebuilding Wall Street's reputation will take a lot of work, but these 7 key factors provide the much-needed guidance to get them on the right track."
Sorensen's 7 Key Factors for Wall Street can be viewed in full at http://www.bigbluerobot.com/
Additional information on Sorensen and his services can be found at http://www.BigBlueRobot.com. Sorensen also has videos outlining ways to improve personal or corporate reputations online. These can be viewed at http://www.bigbluerobot.com/videos or on YouTube at http://www.youtube.com/watch?v=sQPkJGNfGGc
About Don Sorensen
Don Sorensen is a recognized authority on online reputation management whose expertise and insights have most recently been featured in the New York Times, Forbes, CIO.com and other industry publications. His more than 25 years of corporate communications and marketing experience helping companies including Bank of America, Hewlett-Packard, IBM, Intel, Sony, Sun, AT&T, and Dreamworks, are the foundation upon which he built Big Blue Robot, a leader in the online reputation management industry. A frequent presenter on corporate reputation management, his upcoming speaking engagements includes The Financial Times, The Future of Marketing Summit and appearances at the Direct Selling Association, the National Conference on Student Assessment, and the Association of Test Publishers. His book "Online Reputation Management: Corporate & Personal" is available through Amazon. He holds a Communications Degree from Brigham Young University and is a published academic author.
About Big Blue Robot
Founded in 2003, Big Blue Robot (http://www.bigbluerobot.com) works with corporations and their executives around the world to improve, protect, repair and manage their online reputations. Big Blue Robot has developed state-of-the-art online reputation management strategies for companies doing business around the world, including USA, Germany, Canada, New Zealand, United Kingdom, United Arab Emirates, and France. During the past ten years, Big Blue Robot has helped numerous companies fix their brand reputation and online reputation problems.