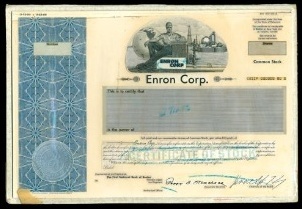 Ferndale, WA (PRWEB) January 16, 2007
Dr.Robert Schwartz, President of Archives International states, "As Wall Street and the Financial Exchanges migrate toward a more efficient electronic trading medium, the need for a paper trail of stocks and bonds is disappearing as well as a significant portion of the tangible Wall Street historical record of our dynamic financial system. This is one of the most important and exciting auctions I've had the privilege of being associated with. The amount of newly discovered banknotes, stocks and bonds being offered for the first time is amazing"."
Included in this auction are hundreds of well-known companies' stocks and bonds, with many unique and exciting items never seen before in auction.
-- Over 90 different lots of well known Wall Street (http://abnharmerauctions.com/CitigroupStock.aspx) Investment Banks and securities firms including Goldman Sachs, Bear Sterns, J.P.Morgan, Merrill Lynch, Morgan Stanley, The NASDAQ Stock Market, Paine Webber, Salomon Brothers, Shearson, Smith Barney, E.F.Hutton, Citigroup and many others. This is the largest offering of Wall Street related certificates to ever occur at public auction.
-- Berkshire Hathaway (http://cgi.liveauctions.ebay.com/ws/eBayISAPI.dll?ViewItem& category=52620&item=230078510306) Class A Stock certificate, with the highest price per single share of stock on the NYSE (http://www.nyse.com/) is available for the first time. A facsimile signature of Warren Buffett is present on the certificate.
-- Turner Broadcasting System (http://www.turner.com/) stocks and bonds from Robert "Ted" Turner of CNN fame.
-- Over 70 lots of automobile scripophily including a unique Ford (http://abnharmerauctions.com/stocksbonds.aspx) Certificate model.
Amazing Baseball, Basketball and Football Sports Scripophily (http://abnharmerauctions.com/SportsStockCertificates.aspx) from well known teams like the Pittsburgh Pirates, Los Angeles Angels of Anaheim, San Antonio Spurs, and New England Patriots among others will be auctioned.
-- The unique Enron Files (http://abnharmerauctions.com/default.aspx) with the first Enron (http://cgi.liveauctions.ebay.com/ws/eBayISAPI.dll?ViewItem& category=28267&item=230078510411) stock and hundreds of other Wall Street memorabilia stock certificates will be auctioned.
-- There are 200+ lots of rare foreign banknote (http://abnharmerauctions.com/fb.aspx) proofs, specimens and models from the Philippines, Colombia, Nicaragua, U.S., South America and other countries as well as 600+ lots of banknote vignette engravings (http://abnharmerauctions.com/Stamps.aspx) , artwork (http://cgi.liveauctions.ebay.com/ws/eBayISAPI.dll?ViewItem& category=28243&item=230078540538) and security printed items. Vignettes are small artistic engravings used on banknotes, stocks, bonds and security printed documents.
All of the collectible stock certificate specimens or Scripophily have been cancelled and have no intrinsic value other than as a collectible due to their historic or artistic merits.
This historic Scripophily and worldwide paper money auction will take place at H.R.Harmer, Inc. (http://abnharmerauctions.com/aboutus.aspx) in West Caldwell, New Jersey on January 31st, February 1st and 2nd, 2007. H.R. Harmer, Inc. is well known for selling the Franklin D. Roosevelt stamp collection in 1946 as well as other famous name philatelic holdings and collections over the last 50 years. Archives International, LLC (http://abnharmerauctions.com/aboutus.aspx) , has been active as a numismatic and philatelic company and consultant for over 20 years and is actively buying, selling, researching and consulting in the fields of historical documents, collectible paper money, Scripophily, philatelic material and security printing ephemera.
For more information on this auction, please email: media@abnharmerauctions.com or call Dr.Robert Schwartz at 212.541.4899 or you can visit http://www.abnharmerauctions.com or http://www.hrharmer.com. This sale will also be available on eBay Live (http://www.liveauctions.ebay.com/catalogs/21022) .
Optimized by Newsforce
Note: (Due to the length of these URLs, it may be necessary to copy and paste them into your Internet browser's URL address field. You may also need to remove an extra space in the URLs if one exists.)