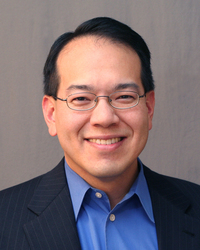 San Francisco, CA (PRWEB) September 30, 2008
"The stunning defeat of the Wall Street bailout package isn't just a financial crisis, it reveals an enormous credibility crisis in Washington D.C." according to Victor Cheng, author of Bookmercial Marketing: Why Books Replaced Brochures in the Credibility Age
Economists agree that doing nothing will lead to a serious recession. So everybody agrees, something must be done--but what?
The $700 billion rescue package was supported by top Democrats, top Republicans, the Treasury, the Fed, both Presidential candidates, and President Bush. In short, the entire political establishment was behind this one proposal. It seemed like a sure thing, but what did Americans voters say to that?
In a flood of phone calls, emails, and letters, in no uncertain terms, voters said to political leaders, "We Don't Trust You"
Bush has a 28% approval rating. Congress has a 18% approval rating.
The problem is this financial rescue package is complicated. Unfortunately, complicated problems often require similarly complicated solutions.
According to Cheng, if credibility and trust were high, the average American would be much more likely to say, "Okay, I don't understand this Wall Street thing entirely, nor do I understand this package, but you (Congress, the President) understand this stuff, we trust you, so if you say it's important, let's do it."
But, look what happens when credibility and trust doesn't exist.
Americans didn't just "take their word for it." They demanded an explanation, but didn't get a satisfactory one. One of the major communication challenges is the Wall Street problem and the corresponding solution, can't be explained effectively in a 15 second sound bite.
So what's the right approach?
According to Victor Cheng, the right approach to selling a complicated idea is to 1) provide a detailed explanation, and 2) use a credible and trusted spokesperson.
"The perception of the "bailout" is that it's a "bailout"-a way of taking the hard earned dollars of the average American to "bailout" a bunch of rich people on Wall Street.
The average American does not understand why the Wall Street chaos affects them on Main Street… and how the two are related. They don't understand because nobody has been able to clearly explain it to them," says Cheng.
Whose fault is it when the "customer" (in this case voters) don't buy? Well, it's always the marketers fault… in this case our political leaders.
Requirement #1: A Clear, Yet Detailed, Message
When Victor Cheng explains the Wall Street situation, here's what he says,
"The US economy consists of a bunch of dominoes. When the first domino is tipped over, the 2nd, 3rd dominoes fall too.
In good times, this is beneficial. A few years ago, when housing prices were rising, everyone benefited - personal wealth increased, more loans were issued, consumer spending was strong, and more jobs were created. In short, the economy grew.
The same domino effect works in reverse too. When the first domino falls, in this case the collapse of real estate prices, it knocks down the 2nd, 3rd and 4th dominoes.
When housing prices collapsed, it wiped out the collateral that supported mortgages. This wiped out many retail banks. Of course the retail banks themselves borrow money from 'wholesale' banks that you find on Wall Street… so they got wiped out too.
So you can see how these dominoes fall one after another - like clockwork. The next domino in line to fall is you - the average American on Main Street."
He continues by saying, "When the Wall Street banks are on the verge of being wiped out, it's impossible to lend money they do not have to the Main Street banks that you do business with every day. If your local bank does not lend money to you, to your employer, to your employer's customers, this is a serious problem.
Imagine a world with no mortgages, no credit cards, no student loans, no business loans, no inventory loans, no car loans. In this worst case scenario, what would happen to your employer? To your job?
When consumers and businesses do not have access to credit, they do not spend. If they don't spend money with your employer, your employer can't pay salaries. And without money for salaries, there are no jobs."
He emphasizes, "The domino effect is how the U.S. economy works. Keep in mind that, you are the next domino in line. This rescue package is about ensuring the availability of loans to you, you employer, and you employer's customers."
"The average American does not care about something as abstract as 'stabilizing the financial markets'. What the heck does that mean?" says Cheng.
That's a "theoretical" problem. Most Americans do not feel comfortable spending $700 billion "real" dollars to solve a "theoretical" problem.
A clear message must show relevance to the audience and must explain to them what this means to them in their situation.
While President Bush did get on national television and attempted to explain how the Wall Street crisis impacts the average American, Cheng says, "President Bush's credibility is shot"
Requirement #2: A Credible Spokesperson
"With a 28% approval rating and a "sky is falling" (e.g., non-existent Weapons of Mass Destruction will be used to harm Americans) reputation, very few people believe him. So it did not matter what Bush said, because without credibility nobody pays attention.
This is why to sell any complex idea -- rescue package, product, or service -- you must combined credibility and a detailed explanation," says Cheng.
Unfortunately for Washington D.C., they are sorely lacking both.
Victor Cheng is the author of Bookmercial Marketing: Why Books Replace Brochures in the Credibility Age and inventor of the Bookmercial an innovative way to use ghostwritten books to promote companies, products, and services while establishing credibility for its author.
Victor Cheng is a marketing expert and thought leader that has appeared on the Fox Business TV network, ABC Radio, CBS Radio, ESPN Radio, and has been quoted in The Wall Street Journal, Smart Money, Inc.com, AOL.com, TheStreet.com, Selling Power Magazine and DM News.
###