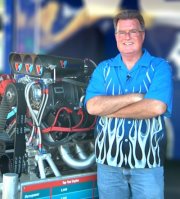 Gilbert, Arizona (PRWEB) December 20, 2012
Itxtdeals.com LLC is a leader in text message mobile communication, made up of Smartphone apps, mobile websites, large format print services and search engine marketing. It's products are to provide industry and consumer insights that help itxtdeals to develop the next generation of mobile communication solutions.
Itxtdeals is elated to announce a new alliance with Wally Cahill, well known car enthusiast, beginning in January 2013. Wally Deals will assist Automobile consumers in the Phoenix Metro area. Weekly Wally will pick a vehicle to review, and when consumers opt-in to Wally Deals they will receive a text that will offer them an additional reward for that vehicle purchase. A featured auto dealer will be chosen based on the make and model of the vehicle. This is a nice addition to Wally's spot each week on television. In the future they look forward to offering other Wally deals such as Repair and Service, or other auto related discounts.
Itxtdeals is able to give consumers value using its technology with SMS Text, Mobile Web Design, along with print division. It was nice to see all of the divisions come together to make this possible.
Itxtdeals.com LLC is a SMS Mobile marketing and APP development company it provides Text Message Marketing and Smartphone Apps to many businesses and industries. Itxtdeals was founded in 2011 and is located in Gilbert, AZ