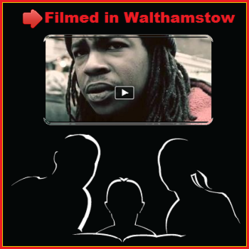 Walthamstow (PRWEB UK) 18 April 2013
Laced with rhythmic flows and catchy lyrics, London based rap artist Coolibop is back with his second hip hop video, "Overkill," which is sure to satisfy the insatiable appetite of rap fanatics everywhere. Coolibop, an artist to watch out for, releases "Overkill," an addictive tune from his debut mixtape "The Coolest Son." It is the follow up to the song "Beatbox," which featured Black Entertainment Television nominated Young Kass from the popular band Camp Mulla and garnered international radio play.
Hailing from Kenya, this clever rapper and producer is stating his claim as a viable force in the hip hop music scene as he shares his world through gritty yet artistic urban landscapes. This smash hit was filmed in Walthamstov E17 by Kings Cross Media and will be buzzing the radio waves as it takes viewers on a voyage through the streets of East London. Coolibop displays his musical talent as he gets heads to bop with classic hip hop backdrops of graffiti arts, from stylish Hackney Road E2 to the High Street of Walthamstow E17, which are the perfect companions to his captivating rhymes.
Once again Coolibop turned to Kings Cross Media's music video production tram located at The Premises Studios, which has been the home to musical talents such as Amy Winehouse, Adele and Bloc Party for the last 25 years, to bring his music to life. Video Director, George Lg and Artistic Director Jono Solo from Kings Cross Media produced an intriguing and cutting edge video which ultimately displayed Coolibop's personality and vision. Located in the heart of London's trendy East End, King Cross Media works closely with clients to bring their musical visions to fruition. King's Cross Media offers stellar production for YouTube music videos, mixing and editing services, and post production to meet nearly any budget.