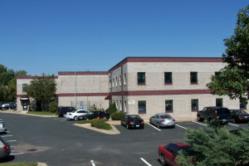 If you have a product or sample that you would like to label/package with your name on it, contact us
Bloomington, MN (PRWEB) May 28, 2013
Bloomington warehouse space Tenant D.K. Rosedale LLC proudly commemorates their 20th year in business. DK specializes in a wide array of packaging techniques. They offer both a wet and dry liquid filling service and provide formulas for hundreds of national brand lubricants, fuel stabilizers, cleaners, and other industrial liquids, including earth-friendly options.
"If you have a product or sample that you would like to label/package with your name on it, contact us. It is absolutely the best way to get your business name in the hands of your customers," says Tony Torntore, CEO, D.K. Rosedale LLC.
DK Rosedale provides comprehensive packaging services to meet your unique needs for product development and packaging. They offer high-quality, cost-effective production services providing you with the ability to blend, package, and ship your product in any amount at a low cost.
For more information, contact:
D.K. Rosedale LLC
Phone: 651-760-4256
Website: http://www.dkrosedale.com
JGM Properties works with over 200 tenants, including D.K Rosedale LLC to provide office for rent, warehouse for lease, and retail space for lease in Minnesota. JGM Properties was founded in 1980 and owns and manages the 9550 Freeway West Properties office building, as well as 11 suburban Minneapolis warehouse, and office space properties.