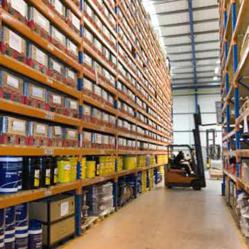 Houston, TX (PRWEB) February 04, 2013
Adams Warehouse & Delivery, one of the nation's best logistic companies, has established a cost effective distribution point that is capable of serving clients on a local, regional or national scale. After over 30 years in the warehouse Houston and delivery business, The Adams Family has it all figured out, down to a science. What they have done is make warehousing services synergistic with all of the related services.
The largest family owned Houston warehouse has been increasing their market-share at a steady pace. The company reports that being a family owned business affords them the insight to understand how much a business means to its owners. The Warehouse Houston market is a very competitive logistics market, yet Adams Distributing has a large percentage of repeat customers.
The Adams Management Team takes the position that in this challenging economy, saving money for clients and being efficient is the key to bolstering their client's bottom line. They have developed a talent for working with an available budget, and providing as many services as will fit within those parameters.
The Reporter assigned to this News Story, Steve Stanley, has reviewed the Adams Family operation, and had this to say: "They have three locations that provide over 400,000 square feet of dry warehouse storage, including 70,000 sq.ft. of climate controlled cool storage. With this immense amount of space, it is clear that no shipment is too large. Of the many flexible storage solutions they provide, the most often used are: racked and floor storage and cross dock distribution, shrink wrapping, repacking services, picking, packing, and kitting. I was quite impressed".
Security is never an issue at any of Adam's locations. The employment of Central Station Monitored Security Cameras and fire protection with a fully sprinklered facility takes care of all such concerns. This means peace of mind for all of their customers on a 24-hour basis, 7-days a week. A well trained staff, the latest equipment, and the integration of high technologies, has made Adams Warehouse & Delivery the industry standard..
Complete information is available on the website: Adams Warehouse & Delivery
Contact:
Adams Distribution
Houston, Texas
866.830.4737