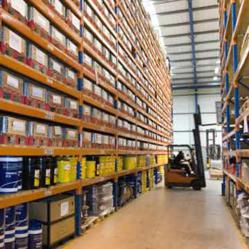 Houston, TX (PRWEB) February 20, 2013
Adams Distribution, one of the nation's top warehouse and logistic companies, not only offers over 400,000 square feet of state-of-the-art space in their Houston warehouses, but also has clean rooms that are now FDA Approved. These rooms are temperature controlled to meet the strictest temperature and humidity requirements. This is why all types of companies are flocking to the Adams Warehousing locations, and there are three of them, which are the envy of the warehouse services industry.
Adams Distributing reports a continuous exponential pattern of growth, since its founding in 1976 by Al Adams. His dream became a reality as the company grew to become the largest family owned and operated warehousing and distribution service in Texas. Many companies have products that are time and temperature sensitive. This is just one of the specialty categories that Adams has taken the lead in, leaving behind the competition, as reported by Adam's staff members.
There is a reason why Adams has reams of Customer Testimonials. This reporter can attest to the fact that Adams Distributing has apparently figured out how to run an operation of this magnitude with a duplicate system that has placed them at the top of this industry. This was no small feat, considering the fierce competition in the Houston Area.
This is not just a local company, as they are well equipped to handle both local and nationwide accounts. Rush Orders and/or Rush Deliveries are never a problem, and they offer 24-hour service. Any size shipment can be handled because they have Dock Height Warehousing. The company reports that they have gone high tech with a complete computer-maintained inventory tracking system for record keeping that is unmatched.
Al Adams, Jr., CEO of Adams Distributing, has a very sound business philosophy that explains its success, he stated: "Every order we take is considered an honor, and we take pride in the entire fulfillment process by delivering services in a professional and thorough manner. Doing business with Adams Warehouse and Delivery means that you are in good hands". He goes on to say: "Your satisfaction is our first priority, because we are a family-owned business. We know how much your business means to you, so we deliver quality services every time".
Complete information is available on the website: Adams Warehouse Services
Media Contact:
Adams Distribution
Houston, Texas
866.830.4737