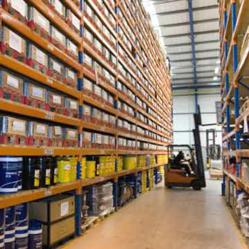 Houston, TX (PRWEB) April 09, 2013
Adams Warehouse & Delivery has announced that it is aware that the high cost of fuel is driving customers to look for alternative modes of transportation. Since Boxcars and Railcars hold up to three to four loads per car, it makes sense to switch to rail transport of goods. Warehousing Services should include the proper links to have the rail cars pull right up to the warehouse docks.
This is one Houston warehouse that boasts over 20-doors to unload rail-driven goods daily at Adams locations. The company reports that they are located on both the UP and the BNSF lines to afford a better grade of service to their rail customers. They also have the ability to move and spot cars as needed, making Adam's one of the leading Logistics Companies.
Adams Distribution has designed their facilities to meet the needs of every type of commodity, including food grade and general merchandise. With three giant warehouse locations, they can handle any size shipment, as management has reported. This family owned operation has grown to become the largest family owned warehousing and delivery company in Texas. Adams boasts over 500,000 square feet of dry warehouse storage, including 100,000 sq.ft. of climate controlled cool storage.
Adam's understood early on that warehouse space is just one aspect of the business but the services that are provided will determine its success. They became well-known for their service specialties, such as: racked and floor storage, cross-dock distribution, shrink wrap, repack service, picking, packing, kitting and more. Besides the 200,000 sq.ft. of outdoor storage, there are also clean room services. Worth mentioning is the fact that they are FDA Approved and approved by the Health Departments of Louisiana and Texas.
The company has embraced technology and has been using a Computerized Inventory Control System as well as the Computerized Temperature Control for the cool rooms. Once the inbound shipment is entered into the Computerized Inventory Control System, it can be tracked anywhere in the facility, at any time, all the way to when it reaches its destination. As seen from all the testimonials, this company clearly satisfies its customers.