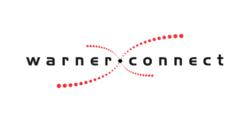 Our partner status allows us to take advantage of Cisco incentive programs and other resources that enables us to make Fortune 500 technology available (and affordable) to smaller organizations.
Fridley, MN (Vocus/PRWEB) March 24, 2011
Warner Connect, a Minnesota based IT and Telecommunications Company that creates value-driven, best-in-class solutions for Small to Medium Businesses has again achieved Cisco's Advanced Unified Communications Partner & Cisco Premier Certified Partner status. Cisco certification is important to Warner Connect as a trusted technology partner. Cisco technology is an integral part of their data centers and communications platforms.
"Cisco has been an important partner for us over the years." said Scott Muggli, Director of Sales & Marketing for Warner Connect. "Our partner status allows us to take advantage of Cisco incentive programs and other resources that enables us to make Fortune 500 technology available (and affordable) to smaller organizations."
In fact Warner Connect has been a Cisco Partner since 2001. Cisco's technology has powered the company's Virtual Data Center and Hosted Phones for the last four years. "Partnering with Cisco has really enabled us to be on the forefront of cloud computing and collaboration technologies." stated Scott.
Cisco Unified Communications connects people, information, and teams, helping to enable comprehensive and effective collaborative experiences. "It's all about business value -- making communications and collaboration services available to anyone, anywhere at any time." said Muggli. "These communication tools, when properly integrated, give our customers a competitive advantage; shortening sales cycles, reducing time-to-market and providing tools that help them react and innovate more quickly."
As a Cisco Premier Certified Partner, Warner Connect was required to demonstrate a range of technical expertise starting with achieving the Cisco Express Foundation Specialization. This specialization includes tests on technical competency in the integration of routing and switching, wireless LANs, and security technologies. In addition, Warner Connect was required to integrate Cisco Lifecycle Services into their offerings and demonstrate measurably high levels of customer satisfaction based on independently audited customer satisfaction surveys.
"Customer satisfaction has always been important to Warner Connect. In fact, Cisco's emphasis on customer satisfaction has been a key driver in our continuing partnership with them." Scott said.
Warner Connect's expertise with Cisco's entire suite of products is part of a larger integrated and managed services solution designed to bring enterprise-class communications and computing to smaller organizations. With its cloud-based systems and software architecture, Warner Connect delivers complete end-to-end IT and communications services. The company provides all-inclusive managed services and IT outsourcing at a fixed monthly cost. "We value the ongoing commitment and expertise that Warner Connect has demonstrated and look forward to a successful partnership." stated a member of the Cisco Channel Specialization Team.
To learn more about Warner Connect's continued partnership with Cisco, please visit: http://www.cisco.com/go/partnerlocator or http://warnerconnect.com/resources/partners.aspx.
About Warner Connect
Warner Connect (Fridley, MN) is an information technology company specializing in managed IT and cloud computing services that make Fortune 500 technology affordable for small to medium sized businesses. Additionally, Warner Connect offers a full range of telecommunications and data center solutions. Founded in 2001 the company has leveraged its strategic partnerships with Microsoft, Cisco, Citrix and others to deliver solutions for small and mid-size companies in the Minneapolis / St. Paul metro area. Additional information on Warner Connect can be found on the company website, http://www.warnerconnect.com.
###