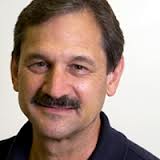 Portland, Oregon (PRWEB) October 12, 2012
Published by Crosslink Publishing, "God, Your Money and You" offers a refreshing, hands-on approach to personal finance and staying out of debt. Dr. Bartruff has taught on personal finance for over 20 years. He currently travels throughout the country conducting his five-hour seminar called Fiscal Fitness to individuals of all economic backgrounds. For 14 years he was involved in business, managing projects with annual budgets as high as 30 million dollars, he has spoken at numerous global business conferences and served as adjunct faculty for a research institute.
Dr. Bartruff is the Senior Director/COO for InFaith (established in 1817). An accomplished writer, Bryce has written a monthly column on personal finance for a professional publication, authored four books and over 50 self-study courses.
Founded in 1937 in Spokane, Washington, as Pacific Bible College, Warner Pacific is a Christ-centered, urban, liberal arts college dedicated to providing students from diverse backgrounds an education that prepares them to engage actively in a constantly changing world.