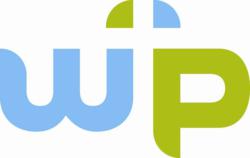 As an institution, it is a privilege to be able to invest in the lives of these scholars, who are truly the future leaders of our city, our nation, and our world.
Portland, Oregon (PRWEB) February 05, 2013
Warner Pacific College is honored to welcome eleven emerging and diverse leaders to Cadre Four of the Act Six Leadership & Scholarship Urban Service Track. This exciting new cadre of scholars was selected through a rigorous three-month application process, and chosen for their distinctive leadership, academic potential, and commitment to making a difference in their communities. Warner Pacific provides a full-tuition, full-need scholarship for each Act Six scholar. These scholarship funds are raised entirely by Warner Pacific College through grant awards and private contributions.
Students in the Urban Service Track attend classes at PCC for their first two years through a consortium agreement between Portland Community College (PCC) and Warner Pacific College, to build academic skills and confidence while embedded as residential students in the supportive environment of the Warner Pacific campus. After scholars earn sufficient credits at PCC, they transition to Warner Pacific courses, enabling them to complete their education and graduate with a bachelor's degree. Students also gain practical, hands-on experience while serving with non-profit organizations in the city of Portland.
Warner Pacific works closely with Act Six Students throughout the process by providing academic support and mentoring as they become accustomed to the demands and rigors of college life. Warner Pacific College is the only institution in the Pacific Northwest to offer this innovative Urban Service Track model, helping Act Six scholars successfully finish well and graduate. For more information on the Act Six Leadership & Scholarship Initiative, visit actsix.org.
"We believe that the College is strategically placed in Portland to serve the city and to transform the lives of its most underserved citizens; including minority, first-generation and low-income students," said President Andrea P. Cook. "As an institution, it is a privilege to be able to invest in the lives of these scholars, who are truly the future leaders of our city, our nation, and our world."
Tim Herron, Act Six founder, adds, "Our scholars are having a profound impact through their leadership on campus, and as they graduate we are seeing their impact back in their neighborhoods and around the nation. We are convinced that Act Six scholars will play an important role in shaping the future of our communities."
Warner Pacific College is thrilled to welcome our newest Act Six Scholars: Cadre Four

Adis Leyva-Duran, De La Salle North Catholic High School
Angel Castaneda, Forest Grove High School
Jose Morales-Ayala, Oregon City High School
Linnette Meshack, Roosevelt High School
Maranda Henderson, Tigard High School
Michael Ely, Benson High School
Paige Moreland, Grant high School
Skylar Holt, Jefferson High School
Stephanie Reyes-Chavez, Oregon City High School
Tay Arigbon, Grant High School
Trent Aldridge, David Douglas High School
Founded in 1937 in Spokane, Washington, as Pacific Bible College, Warner Pacific is a Christ-centered, urban, liberal arts college dedicated to providing students from diverse backgrounds an education that prepares them to engage actively in a constantly changing world.