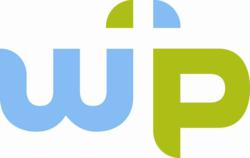 Through collaborative affiliation with the Ministries Council, Warner Pacific College will continue to support new generations of leaders, committed to living out Christ's Kingdom here on earth. -Dr. Cook
Portland, OR (PRWEB) September 14, 2012
Dr. Andrea P. Cook, President of Warner Pacific College, has been appointed to the Ministries Council, the preeminent advisory resource to Church of God Ministries.
The Church of God, with U.S. offices in Anderson, Indiana, began in 1881 as a movement emphasizing the unity of God's people and holy living. Church of God Ministries functions under the oversight of the Ministries Council.
The Council meets at least two times each year. Its twenty-four members are drawn from six regions covering the United States and Canada. They reflect a balanced representation of geographic, ethnic and grassroots constituencies. Council members are ratified for staggered four-year terms.
Founded in 1937 in Spokane, Washington, as Pacific Bible College, Warner Pacific is a Christ-centered, urban, liberal arts college dedicated to providing students from diverse backgrounds an education that prepares them to engage actively in a constantly changing world.
Learn more at http://www.warnerpacific.edu.