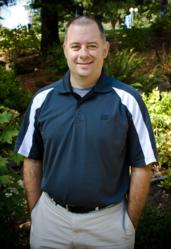 I believe that through his thoughtful and collegial style, he will provide excellent leadership for coaches, student-athletes and our college community.
Portland, OR (PRWEB) October 05, 2012
A seasoned athletics administrator with diversified experience in NCAA Division I, II and III and the NAIA, Joss was named to the college's top athletic post after serving as the Director of Sales and Operations for The Bleachers Corporation.
A recent resident of New York State, Joss has been on staff at Embry-Riddle Aeronautical University, Rochester Institute of Technology, Colgate University, Lake Superior State University and St. Andrews Presbyterian College.
Jamie earned a B.S. in Sports Management from Bowling Green State University and a M.S. in Sports Administration from the United States Sports Academy. Jamie and his wife, Jodi, have three boys ages five, three, and ten months.
"Jamie Joss comes to us with strong experience in athletic administration, including communications, operations, marketing and fundraising," said Warner Pacific President, Dr. Andrea P. Cook. "We welcome his enthusiasm and creative ideas for further development of Knights athletics."
Founded in 1937 in Spokane, Washington, as Pacific Bible College, Warner Pacific is a Christ-centered, urban, liberal arts college dedicated to providing students from diverse backgrounds an education that prepares them to engage actively in a constantly changing world.