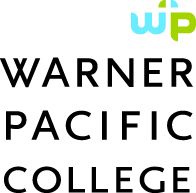 Portland, Oregon (PRWEB) October 30, 2012
"All in the Timing" is a collection of one-act plays by American playwright David Ives, written between 1987 and 1993. Known for smart wordplay and comedic interpretations of life, meaning, and the complex nature of romantic relationships, "All in the Timing" is a perennial favorite among theatregoers. The Warner Pacific staging will include performances of four of the one-acts: Words, Words, Words; The Universal Language; Philip Glass Buys a Loaf of Bread; and Variations on the Death of Trotsky.
The company features solid performances from Sidney Davie, Zechariah Dirdak, Matt Haugen, Emily Shaindlin, Hannah Switzer, and Timothy Wilkins; with strong direction from Warner Pacific College students, Kelsey Davisson and Amy Vaught. The Sunday afternoon performance on November 11, will feature a talkback session following the show.
Performances take place in McGuire Theatre on the Mt. Tabor campus of Warner Pacific College located at 2219 SE 68th Avenue, Portland. Tickets are $5 each and are available from the Warner Pacific Bookstore, 503.517.1100.
Thursday, Nov. 8, 8:00 p.m.
Friday, Nov. 9, 8:00 p.m.
Saturday, Nov. 10, 8:00 p.m.
Sunday, Nov. 11, 2:00 p.m. (There will be a talkback session following this performance)
Thursday, Nov. 15, 8:00 p.m.
Friday, Nov. 16, 8:00 p.m.
Saturday, Nov 17, 8:00 p.m.
Sunday, Nov 18, 2:00 p.m.
Founded in 1937 in Spokane, Washington, as Pacific Bible College, Warner Pacific is a Christ-centered, urban, liberal arts college dedicated to providing students from diverse backgrounds an education that prepares them to engage actively in a constantly changing world.