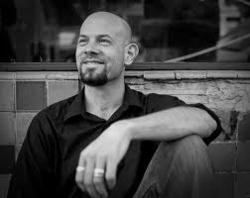 You will be encouraged and challenged by the honest questions and paradoxes revealed in the words and lives of neighbors and wise men.
Portland, Oregon (PRWEB) September 21, 2012
Tony Kriz, who infamously appeared in Donald Miller's books under the name "Tony the Beat Poet," has discovered the abiding presence of Jesus in the lives and words of people from diverse and often radically 'unchristian' sources.
Neighbors and Wise Men introduces captivating dialogues and unexpected moments with God that go beyond the confines of a conventional religious system and offer the chance for powerful life transformation.
Tony Kriz shares stories, real-life conversations and experiences which prove that God can and will use anyone and anything— from Muslim lands to antireligious academics to post-Christian cultures—to make Himself known.
"I'm thrilled that Tony Kriz, a member of the Warner Pacific community, has a new book to share," said Warner Pacific President, Dr. Andrea P. Cook. "Tony tells his story as well as the stories of those he encounters along the way in an engaging and captivating manner."
The reading and book signing will take place on Tuesday, September 25, in the Warner Pacific Bookstore from 4:00-6:00 p.m. Warner Pacific College is located at 2219 SE 68th Avenue, Portland.
Founded in 1937 in Spokane, Washington, as Pacific Bible College, Warner Pacific is a Christ-centered, urban, liberal arts college dedicated to providing students from diverse backgrounds an education that prepares them to engage actively in a constantly changing world.