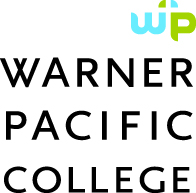 Portland, Oregon (PRWEB) November 20, 2012
This annual family-friendly concert features both the Jazz Band, directed by Dr. Dennis Plies, and Warner Vocal Jazz, directed by Dr. Kelly Ballard. The performance will display a wide variety of styles, including many popular jazz standards and favorite hits. The concert is free and open to the public.
Warner Pacific College Fall Jazz Concert
Wednesday, November 28, 2012
7:30 p.m.
McGuire Auditorium
2219 SE 68th Avenue, Portland, Oregon 97215
Founded in 1937 in Spokane, Washington, as Pacific Bible College, Warner Pacific is a Christ-centered, urban, liberal arts college dedicated to providing students from diverse backgrounds an education that prepares them to engage actively in a constantly changing world.