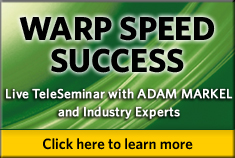 "Successful people set goals. It's that simple. They set and achieve goals, and they become steadily more successful in all areas of their life," explains T. Harv Eker, founder of Peak Potentials
San Diego, CA (PRWEB) September 06, 2012
The news is full of stories about how bad the economy is. But some people are still spending – and according to one multi-millionaire entrepreneur, he knows what these successful people are doing to ensure their financial stability and success, even in a down economy.
"Successful people set goals. It's that simple. They set and achieve goals, and they become steadily more successful in all areas of their life," explains T. Harv Eker, founder of Peak Potentials, one of North America's largest personal development training companies, and author of the New York Times best-seller, Secrets of the Millionaire Mind. "Goal setting is proven to produce bigger, faster and more consistent results than 'going with the flow,' yet only 3 percent of people bother to set and pursue goals. It's easy to see who falls into the 3 percent, because they're the ones with money to spend even in a bad economy."
The other 97 percent of the population falls into two camps, Eker adds. Some dismiss goal setting as irrelevant, while others mistakenly believe that they have goals. "What they really have are fantasies," he says.
To help entrepreneurs and other high achievers leverage the power of goal setting to achieve greater financial, business and personal success in less time and with less effort, Peak Potentials is pairing up with world-renowned personal achievement expert Brian Tracy to deliver a free teleseminar, "The Power of Goals: Secrets for Becoming an Unstoppable Success," on Thursday, September 13, 2012. The best-selling author of 54 books and creator of more than 300 audio and video learning programs, including Psychology of Achievement, Brian is one of the most sought-after success experts in the world.
During "The Power of Goals," Peak Potentials CEO Adam Markel and Tracy will discuss the keys to goal achievement that most people don't know … and never learn. Participants will discover:

The difference between goals and fantasies … and the #1 reason that people don't have goals
The 3 essential ingredients you need to have to achieve any goal
A modern-day phenomenon that can easily sabotage your goals if you're not vigilant
One of the easiest ways to energize yourself … and why this is a critical step in goal achievement
The 4 most important ways that self-esteem impacts your success … and the surprising way that goal-setting boosts the way you feel about yourself
Proven techniques you can use to get into the goal-achievement mindset
The universal law that explains why most people achieve only moderate levels of success (if any) … and which principle to adopt instead
The easiest way to create energy and focus around what you want to achieve in your life
The hands-down most important thing to do first when setting goals (hint: this explains why most people don't get what they want)
The life-transforming principle that enables you to accomplish 10 times as much as the average person
How to leverage "positive addiction" to create greater success in all areas of your life
The most common mistakes that people make when it comes to setting and achieving goals
A shocking and counterintuitive rule to follow if you want to succeed faster
The single-most debilitating thing that limits your ability to achieve your full potential
And much more
"The Power of Goals" is a Peak Potentials' Warp Speed Success tele-webcast. "If you're not growing, you're dying. Continual education is necessary to keep evolving," Eker says. "Warp Speed Success teleseminars deliver powerful education in 70 minutes or less, offering a convenient educational solution to productivity-oriented entrepreneurs and high achievers."
"The Power of Goals: Secrets for Becoming an Unstoppable Success," is a free virtual training program. Registration is required. To sign up, visit http://www.warpspeedsuccess.com.
# # #