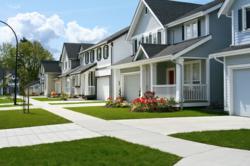 First they will get basic information about online dating safety and tips they can use to prevent themselves getting into dangerous situations. That's the number one reason people come to WarrantCheck.com in the first place
SAN DIEGO, CA (PRWEB) June 28, 2013
WarrantCheck.com has created a guide to help their customers protect themselves while online dating, and also to help keep their neighborhood safe, the company said yesterday.
"We realized that the vast majority of our customers use our service when dating online or because of concerns they have with suspicious people in their neighborhood," a WarrantCheck.com spokesman said. "This led us to believe that creating a guide to help them understand how to protect themselves in both situations would be a public service."
The guide will be sent out to WarrantCheck.com customers, he said. The information will also be made available in the members-only section of the site and posted on the site's blog, WarrantCheckBlog.com.
"First they will get basic information about online dating safety and tips they can use to prevent themselves getting into dangerous situations," he said. "That's the number one reason people come to WarrantCheck.com in the first place."
The second section of the guide will talk about ways that people can keep their neighborhoods safe, he said.
"There will be a lot of information about what parents can do to help protect their children," the WarrantCheck.com spokesman said. "Keeping your children safe from dangerous people is a very important concern for many of our customers."
The information will be available at no additional charge he said.
"The point is not to make more money, but to protect our customers," the WarrantCheck.com spokesman said.
About WarrantCheck.com:
WarrantCheck.com provides clients with quick and simple warrant check searches in North America. With an extensive database of public records, consumers are able to access information such as driving records and background reports. Visit WarrantCheck.com to chat with a live representative, call 1-877-855-6984, or email Manager(at)WarrantCheck(dot)com with any questions or concerns.