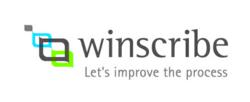 "We have had fantastic support. Any issues were dealt with quickly and efficiently, allowing us to achieve this rapid roll out." - Emma O'Brien, IM&T Project Manager, Warrington and Halton Hospitals NHS Foundation Trust
London, UK (PRWEB) July 25, 2012
Warrington and Halton Hospitals NHS Foundation Trust, which provides hospital services to over 300,000 people in North West England from two hospital sites, has achieved reductions in document turnaround after a rapid deployment of digital dictation to 400 users. In one clinical area, letters are now routinely typed and ready for consultants to sign at the end of outpatient clinics.
In just ten weeks from signing a contract with Winscribe in late 2011, the Trust deployed dictation hardware to all clinical areas, integrated Winscribe with the in-house clinical correspondence system Medicorr, created 400 user profiles and trained the consultants and secretaries to use the new system.
Emma O'Brien, IM&T project manager, says: "We knew consultants and secretaries wanted digital dictation and they helped us choose Winscribe. We all wanted to get on quickly with the deployment so we could start to see the benefits."
The Trust had asked staff to help select a digital dictation provider and 120 of them spent a day listening to presentations and trying out different systems before voting for Winscribe. Emma O'Brien says: "Our consultants and secretaries made a choice for Winscribe". The training was quick and easy and was carried out in house.
"We trained users in their work environments," explains Emma. "We asked consultants to do some dictation in clinic or on the ward and then routed it to the secretaries who were able to transcribe it. They have all taken to the new system really well."
Winscribe digital dictation is now available at the 570-bedded Trust's two sites: Warrington Hospital, with complex surgery and A&E departments; and Halton Hospital, a centre of excellence for routine surgery.
The Trust is already reaping the benefits including reduced turnaround time for clinical correspondence. "In ophthalmology, for instance, during the roll out, we had an example of a secretary having the correspondence typed and ready for signing before the end of the consultants' clinic" says Emma. "Our ideal would be for all clinics to do the same in the future."
Winscribe is integrated with the Trust's in house clinical correspondence system, Medicorr. The integration allows for patient demographics to be automatically introduced into the dictation workflow, thus accelerating the production of clinical documents and avoiding transcription errors.
Emma praised the support from Winscribe, which helped the Trust achieve the rapid roll out. "We have had fantastic support. Whenever there was a teething problem, we were able to get straight through to the helpdesk or had a rapid response to our emails. Any issues were dealt with quickly and efficiently enabling us to achieve this rapid roll out."
Chris Rodwell, Winscribe's UK Healthcare Manager, predicts this kind of rapid roll out will become more common within the NHS. "Clinicians and secretaries now demand digital dictation, so there is good clinical engagement. Training is easier than ever thanks to our user friendly system," he said. "Winscribe has long supported interoperability between different hospital systems and this has helped overcome some of the technological barriers that might have slowed down implementation in the past."
"There is no reason other Trusts could not achieve the same rapid roll out and start to reap the benefits of their investment as quickly as has Warrington and Halton Hospitals NHS Foundation Trust," he added.
Warrington and Halton Hospitals NHS Foundation Trust is the most recent in the North West to choose Winscribe to provide digital dictation. In the last two years the following Trusts have all chosen Winscribe:
Royal Liverpool and Broadgreen University Hospitals NHS Trust, St Helens and Knowsley NHS Trust, North Cheshire Hospitals NHS Trust, Mid Cheshire Hospitals NHS Foundation Trust, Stockport NHS Foundation Trust, East Cheshire NHS Trust and Tameside Hospital.
For more information, please contact
Catherine Hartley - Marketing Manager EMEA
chartley(at)winscribe(dot)com
01189 842133

About Winscribe
Winscribe integrates software, systems, process and people, so they work together to meet your business goals. Founded in 1995, Winscribe is recognized for providing robust dictation workflow, clinical correspondence and business process management solutions.
Winscribe has offices in the USA, UK, New Zealand, Australia and Switzerland as well as a sales partner network of over 100, in 25 countries, supporting more than 350,000 users worldwide.
Winscribe solutions are adaptable to most business requirements and are most widely used in Healthcare, Legal, Law Enforcement, Insurance, Government, and Transcription Service markets.