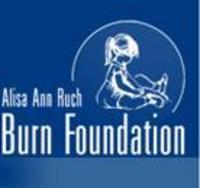 Irvine, CA (Vocus) August 28, 2009
Warrior Custom Golf is proud to support this years 12th Annual Diamond Bar Chapter of the Alisa Ann Ruch Burn Foundation Charity Golf tournament at the Via Verde Country Club in San Dimas, California. The event is held in memory of Alisa Ann Ruch who was fatally injured at age eight in a backyard barbecue accident and to raise funds for the AARBF which was established after her death to prevent burn injuries and provide services to burn survivors.
AARBF supports the fire service and medical community to prevent burns and strives to address the needs of burn survivors throughout all the stages of recovery. AARBF's staff and volunteers work closely with the community to host prevention programs, raise funds and provide services to burn survivors.
There will be several Arcadia Firefighters and local businesses in attendance, to support the continuing efforts of the AARBF, who provide a supportive atmosphere for children who have suffered burn injuries by sending them to their annual Champ Camp. Champ Camp is a week-long summer camp that gives a child the opportunity to meet others who have gone through a similar experience and to realize they are not alone with their injuries. It spotlights a person's ''inner beauty'' and teaches them not to focus on the burn scars that they have to continually live with.
100% of the proceeds from this event will go directly to Champ Camp which is available to all young burn survivors in California ages 5-16 with a special Counselor-in-Training program for survivors ages 17-20.
Here's how the AARBF impacted one child's life:
Going back to school after a burn injury can be scary. Alyssa Mercado a 6 year old child burn survivor experienced the fear first hand. According to Alyssa's mother, Fermina Mercado, when Alyssa returned to school the children in Alyssa's class were not very nice to her. They stared, asked impolite questions, and others did not want to play with Alyssa during recess.
Alyssa was connected to AARBF through Shriner's Hostpital and hoped for some kind of relief when she returned to school. AARBF went to Richard Riordan Elementary to complete a ''Back to School'' presentation with Alyssa's class.
After the presentation Alyssa's entire school experience changed. Fermina Mercado, Alyssa's mother stated ''Alyssa is very happy to go to school each morning, and wakes up extra early and excited.'' Fermina further explained that the positive attitude comes from the new friends that Alyssa is making at school; thanks to the ''Back to School'' presentation, put on by the Alisa Ruch Burn Foundation. ''The Back to School presentation works, because it helped Alyssa want to be at school. She is very happy,'' says her mother.
About the Alisa Ruch Burn Foundation
The Alisa Ann Ruch Burn Foundation (AARBF) is a California-based nonprofit organization dedicated to preventing burns and fires and providing services to those who have been affected by a burn injury. AARBF brings together health care providers, firefighters, emergency workers, burn survivors and others to enhance the quality of life for burn survivors and to make burn injuries a thing of the past.
For more information visit http://www.aarbf.org
About the Arcadia Fire Department
The Mission of the Arcadia Fire Department is to deliver the services necessary to minimize the loss of life and property threatened by the hazards of fire, medical and rescue emergencies, hazardous materials incidents, and disaster situations in our community.
We will accomplish our Mission through a proactive approach to fire protection and rescue services, ongoing training and community education programs, procurement of quality equipment, and a dedicated and professional staff.
For more information visit http://www.ci.arcadia.ca.us
About Warrior Custom Golf
Warrior Custom Golf, Inc. was established for the singular purpose of developing, manufacturing and marketing custom golf clubs for golfers worldwide. They are dedicated to the continual development of affordable state-of-the-art custom golf products and in building customer loyalty through exceptional customer service and support.
Warrior has brought together an impressive group of highly regarded product development and golf manufacturing professionals, many of whom have 20 or more years experience including seasoned master club builders. Warrior produces many more club sets in a given week than some of the most ''famous brands'' with one distinct difference - every one of their clubs is custom built to the exact specifications of each customer.
As a result, Warrior has surpassed $150 million sales with over 400,000 satisfied customers and is one of the fastest growing golf companies in the nation. Warrior's corporate headquarters is located in Irvine, California where its 30,000 sq. ft. manufacturing facility employs over 200 individuals year-round.
For more information on Warrior Custom Golf, 15 Mason, Irvine, CA 92618, contact Toby Eklund at 1(800) 574-9790 or visit their website http://www.warriorcustomgolf.com
###