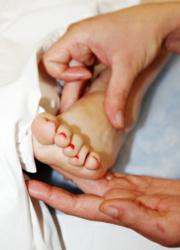 The new brush solution launched online now offers one method for fast removal.
Seattle, Washington (PRWEB) January 21, 2013
The plantar wart is one of the most common that can develop in multiple areas of the body. The face, hands, toes and other delicate areas of the body can suffer from outbreaks. While the virus that causes warts can be controlled, the unsightly appearance this virus can cause can now be treated at home. The Wartrol company has released its new wart removal product. This formulated brush solution is offered as one alternative for men, women and teens to safely remove warts with a pain-free application.
The HPV virus is linked to outbreaks of plantar, verruca and other body warts. It is common for a person to develop warts near the mouth of sensitive parts of the body. Medical options exist to remove the appearance of warts although the actual virus is more difficult to eliminate. Medical freezing treatments are offered by some practitioners although these can be expensive to conduct. The new brush solution launched online now offers one method for fast removal.
Pain, itching and numbness are side effects of an outbreak of the HPV virus. The average treatment period for a standard over-the-counter relief method is currently up to 16 weeks in length. The small doses of salicylic acid that are incorporated into these methods contributes to the long relief time. The new Wartrol solution expedites the removal of warts and begins activating the specially formulated and medicated brush upon application. This is designed to shorten the relief period.
One of the drawbacks to the appearance of an individual wart is the spreading that can happen. Since the HPV virus is highly contagious, an outbreak can appear in more than one location on the body after contact is made. According to medical studies, many people come into contact with this virus and outbreaks can happen months later. The new brush application system is one of few now available that includes clinically guaranteed ingredients.
About Wartrol
The Wartrol company was opened in 2002 and has been one of the pioneers in research and development for skin condition healing solutions. The formulated products that are distributed by this company have helped it to earn its distinguished membership into the Natural Products Association. This association recognizes the advancements in health and wellness that are created annually. The Wartrol company now offers its solutions in select offline stores and direct from its company website. The release of the new maximum strength formula is one way that this company is helping men, women and teens worldwide who suffer from chronic wart breakouts.