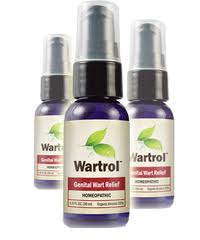 The Wartrol.com product is one of few that can be used entirely at home.
Seattle, WA (PRWEB) January 07, 2013
The common wart can include plantar and other types that can appear on any part of the human body. A new wart removal formula is now launched online to help adults that suffer from this skin condition. The Wartrol.com company has released its newest product to help eliminate warts from the source. This maximum strength product is now available and clinically proven to remove a number of common wart types.
Medical research has confirmed that warts are a variant of the HPV virus. This virus can cause breakouts in adults as well as children. The most common areas that warts appear includes the fingers, feet, mouth and genital area. While treatment is available, many of the solutions require surgeries or skin grafting to remove the root of each growth.
Adults currently seeking natural ways to remove these skin conditions could benefit from the new spray solution now available.
One of the ways that the Wartrol brand is different from over-the-counter solutions is the newly formed spray solution. This new formula provides a higher dosage of acid as its main ingredient to help remove warts that have attached deep into the skin. This safe and effective solution is offered as a spray solution to make application faster and easier in problem areas of the body.
Dermatology centers use laser and freezing treatments to remove skin conditions like warts. These procedures typically require more than one visit to ensure that all of the virus is entirely removed. The Wartrol.com product is one of few that can be used entirely at home without the supervision of medical personnel. The daily application of this product is designed to shrink and eliminate all traces of the virus, rough skin and other irritations that are frequent side effects of having a wart.
The ingredients inside of this product are FDA approved although a complete guarantee is offered to adults. The results as well as freshness of the product are guaranteed for a period of 90 days to ensure that men and women who sample this product are satisfied. This is one additional measure that is taken by the company to provide a higher level of assurance and satisfaction.
About Wartrol
The Wartrol company first launched in 2002 and is now one of the leading suppliers of skin condition products online. The health and wellness formulas that are now released to men and women include FDA approved ingredients. This company is one of the leaders in the removal of plantar, verucca and body flat warts. The Wartrol brand is a proud member of the Natural Products Association for excellence in providing holistic methods for health and wellness in its products. A complete company guarantee is offered with all sales of the released formulas to satisfy all customers online and offline.