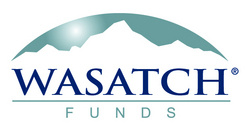 we like to arbitrage long-term value against the short-term, conventional wisdom of the market.
Salt Lake City, Utah (Vocus) January 21, 2009
The little known Wasatch-1st Source Income Equity Fund beat the S&P 500 Index in 2008 for its 9th consecutive year (standardized performance is included below). This consistency has paid off, as Morningstar ranks the Fund as the #1 Large Cap Value Fund for the 10-year period ending 12/31/08 for its total return.
Not surprisingly, this fund received Morningstar's 5-Star ratings for 3, 5 and 10 years, and the fund ranks near the top of its category for the 3, 5, and 10-year periods ending 12/31/08. The Fund's peer ranking for 3-years is in the top 2% of 1185 funds. For 5-years, it is in the top 1% out of 963 funds, and for the 10-years it was #1 out of 451 funds.
Portfolio Manager Ralph Shive, CFA has managed the Wasatch-1st Source Income Equity Fund since its inception in 1996. His eclectic value approach to investing has been successful in both the bull and bear markets we've seen over the past decade.
Mr. Shive is a voracious reader who is skeptical of crowds and look for areas of over exuberance or despair in the market. As he describes it, "we like to arbitrage long-term value against the short-term, conventional wisdom of the market." He successfully outperformed the market through the dot-com era, the run-up in energy and commodities stocks, and the recent mortgage and financial meltdown by focusing on key macro themes that he sees playing out.
With a hard working approach to investing and a low-key personality Ralph has kept his Fund quietly and consistently moving up the charts. We recently asked Ralph to briefly explain his investment style.
Describe your investment process.
It's a top-down and bottom-up process. We are serious students of macro influences, trends and themes. We are most interested in out-of-favor sectors that play into these macro themes. As we study specific companies we first look for:
1. Good valuation relative to long-term industry average
2. Dividend stability and/or above the market average
3. Solid business strategy or catalyst
Would you call yourself an "eclectic value" investor?
We look at franchise value and seek good risk-adjusted returns while keeping volatility low. I don't need to fit into a box, I just want to do something intelligent with the money.
Why is your Fund named "Income Equity?"
When the Fund began, we specifically looked for investments yielding at least 150% of the S&P yield. Today we don't target a specific yield as we would likely end up overweight in financials. But we like dividends, and managements who are willing to share profits with investors.
About Wasatch Advisors
Wasatch Advisors is the investment manager to Wasatch Funds®, a family of no-load mutual funds, as well as separately managed institutional and individual portfolios. Wasatch Advisors pursues a disciplined approach to investing, focused on bottom-up, fundamental analysis to develop a deep understanding of the investment potential of individual companies. The Portfolio Managers employ a uniquely collaborative multiple eyes™ process to leverage the knowledge and skill of the entire Wasatch Advisors research team in making investment decisions. Wasatch Advisors is an employee-owned investment adviser founded in 1975 and headquartered in Salt Lake City, Utah. Wasatch Advisors, Inc. is registered with the Securities and Exchange Commission under the Investment Advisers Act of 1940.
CONTACTS:
Eric Huefner: 801.983.4103 or
Jody Lowe: 414.322.9311
Prior to 12/15/08 the Wasatch-1st Source Income Equity Fund was named the "1st Source Monogram Income Equity Fund."
The 12/31/08 Average Annual Total Returns for the Income Equity Fund are 1yr: -31.14%, 5yr: 3.62%, 10yr: 6.44%, and since inception (9/25/1996): 8.47%. Total expense ratio: 1.14%. The Advisor has contractually agreed to limit expenses for the Income Equity Fund to 1.10% through at least January 31, 2011.
Data shows past performance. Past performance is not indicative of future performance and current performance may be lower or higher than the performance quoted. Wasatch Funds will deduct a fee of 2% from redemption proceeds on Fund shares held 60 days or less. Performance data does not reflect this fee or taxes. For month-end performance, please visit http://www.wasatchfunds.com. Investment returns and principal value will fluctuate and shares, when redeemed may be worth more or less than their original cost. The Advisor may absorb certain Fund expenses, leading to higher total shareholder returns.
Mutual fund investing involves risks and loss of principal is possible. Investments in value stocks can perform differently from the market as a whole and other types of stocks and can continue to be undervalued by the market for long periods of time.
An investor should consider investment objectives, risks, charges and expenses carefully before investing. To obtain a prospectus, containing this and other information, visit http://www.wasatchfunds.com or call 800.551.1700. Please read it carefully before investing.
For each fund with at least a three-year history, Morningstar calculates a Morningstar Rating based on a Morningstar Risk-Adjusted Return measure that accounts for variation in a fund's monthly performance (including the effects of sales charges, loads, and redemption fees), placing more emphasis on downward variations and rewarding consistent performance. The top 10% of the funds in each category receive 5 stars, the next 22.5% receive 4 stars, the next 35% receive 3 stars, the next 22.5% receive 2 stars and the bottom 10% receive 1 star. (Each share class is counted as a fraction of one fund within this scale and rated separately, which may cause slight variations in the distribution percentages.). The Income Equity's Overall Rating is 5-stars (out of 1185 funds).
Morningstar percentile rankings are based on a comparison of a funds total return performance against its peers over the stated time period. The Income Equity Fund's one-year ranking among Large Cap Value funds is Top 9% out 1433 funds. Past performance is no guarantee of future results.
© 2009 Morningstar, Inc. All rights reserved. The information contained herein (1) is proprietary to Morningstar and/or its content providers; (2) may not be copied or distributed; and (3) is not warranted to be accurate, complete, or timely. Neither Morningstar nor its content providers are responsible for any damages or losses arising from any use of this information.
The S&P 500 Index is the Standard & Poor's composite index of 500 stocks, a widely recognized, unmanaged index of common stock prices. You can not invest in this or any index.
CFA® is a registered trademark owned by CFA Institute.
©2009 Wasatch Funds, All rights reserved. Wasatch Funds are distributed by ALPS Distributors, Inc. Eric Huefner is a registered representative of ALPS Distributors, Inc.
WAS001281 3/31/2009
###