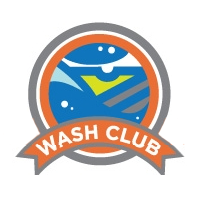 Grease is a hydrocarbon so using a similar substance, like WD-40, works perfectly
New York, NY (PRWEB) May 09, 2013
Grease stains on clothing can be costly, usually forcing people to either throw them away or spend a small fortune at specialty cleaners in an attempt to de-grease the article of clothing. Wash Club NYC, the leading dry cleaner in Manhattan, provides two easy solutions to getting grease out of your clothing at home.
The first home remedy to grease stains is WD-40. Commonly used to silence squeaky doors, prevent rust or loosen stuck parts, WD-40 is actually quite effective at removing grease from clothing. Rick Rome, owner of the pick-up and delivery laundry service in New York 'Wash Club NYC', consistently discusses the effects of WD-40 on clothing with his clients in an effort to help them save more and waste less.
"Grease is a hydrocarbon so using a similar substance, like WD-40, works perfectly," explains Rome, who runs the eco-friendly laundry and dry cleaning business serving Brooklyn and Manhattan. "We've had several clients confirm our own findings, and wanted to share this with the general public."
No WD-40 around? Lestoil works just as well to remove tough grease stains. Lestoil first became popular for grease stain removal with wives of mechanics, and has since become a very popular household solution to get out most grease stains. Both solutions work very well for getting grease out of clothing, so preference is dependent only on which product is on-hand.
It is suggested that people test the effects of these solutions on a hidden area of the clothing before applying it to the affected area. However, a few dabs of either WD-40 or Lestoil will usually do the trick without harm. For tough stains that just won't come out, the dry cleaning services at Wash Club NYC can get almost anything out of clothing, regardless of stain severity.
About Wash Club NYC:
Wash Club NYC is a pick-up and delivery laundry service that offers affordable and eco-friendly wash and fold and dry cleaning services from residences or places of business in Manhattan and Brooklyn. Committed to providing top-notch quality customer service, Wash Club NYC also provides commercial laundry services for colleges, salons, health clubs, private gyms and hospitality venues. To see what Wash Club NYC can do for you, visit http://www.washclubnyc.com.