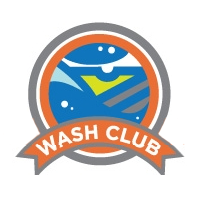 Cleaning your closet every spring is just like preemptive care for your body. It helps prevent dust-mites, moths and larvae from living in and destroying the clothes in your closets and drawers
New York, NY (PRWEB) May 29, 2013
As the spring and summer months roll around and people are swapping out winter wardrobes for the seasons of shorts and flip flops, it is important to regularly clean your clothes, even those that have gone unworn for years. Rick Rome, owner of Wash Club NYC, the leading dry cleaner in Manhattan, sees thousands of dollars' worth of clothing thrown away every month due to moth and larvae infestation.
Moths and their larvae thrive on natural fibers, including but not limited to cashmere, wool, and fur. As a general rule, people should wash all cotton and synthetic materials in 120-degree water, and have anything made of wool or other animal fibers professionally dry cleaned.
The most important aspect of ridding wardrobes of moths and larvae is the complete fresh start. Getting only half of the job done will not work, as the larvae will spread from those clothes that were not cleaned to the freshly laundered items. It is very important to not only kill the moths, but also the thousands of larvae hidden in the cracks and folds as well.
People should take their natural-fiber clothing to the dry cleaner and then start on washing their cottons and synthetics. Once everything is emptied out, vacuum the floor, shelves and ceilings, making sure not to miss any cracks or corners. Larvae can survive almost anywhere, and will eat anything from clothing and rugs to lint materials in order to survive.
As Rick Rome, owner of the Manhattan dry cleaning service 'Wash Club NYC' states, "Cleaning your closet every spring is just like preemptive care for your body. It helps prevent dust-mites, moths and larvae from living in and destroying the clothes in your closets and drawers." Wash Club NYC is the leading New York pickup and delivery laundry service for Brooklyn and Manhattan.
Some professionals suggest that with every new season should come a cleaning, while some believe that twice a year will suffice. Whether it's done once a year or once a month, closet cleaning is a must-do for every wardrobe.
About Wash Club NYC:
Wash Club NYC is a pick-up and delivery laundry service that offers affordable and eco-friendly wash and fold and dry cleaning services from residences or places of business in Manhattan and Brooklyn. Committed to providing top-notch quality customer service, Wash Club NYC also provides commercial laundry services for colleges, salons, health clubs, private gyms and hospitality venues. To see what Wash Club NYC can do for you, visit http://www.washclubnyc.com.