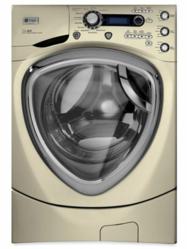 Airport Home Appliance has decided to pass warehouse savings onto the public seven days per week with our new outlet center
San Francisco, CA (Vocus/PRWEB) May 13, 2011
Airport Home Appliance announces the new Airport Home Appliance Outlet Center located at 1950 Alpine Way in Hayward.
"Airport Home Appliance has decided to pass warehouse savings onto the public seven days per week with our new outlet center," said Alicia Owsley, marketing director at Airport Home Appliance.
Airport Home Appliance offers top quality appliances and carries a wide variety of products that every customer is seeking. At its new Outlet Center, customers can purchase all appliances at heavily discounted prices of up to 75 percent off with some products priced well below the dealer's cost sheet. In addition, Airport Home Appliance offers manufacturer's warranties for all of its products.
Open seven days per week, Airport Home Appliance Outlet Center gives customers the convenience of purchasing high-quality and affordable products whenever they desire.
For more information about Airport Home Appliances, call them at 510-695-2546 or visit them on the web at http://www.sanjosecawashingmachines.com or http://www.airportappliance.com.
About Airport Home Appliance
Airport Home Appliance is a family-owned appliance superstore that offers an unmatched selection of home appliances at significant discounts. Don Van Eeghen and his family have owned and operated the store for 25 years and the business is affectionately known as "The Mom, Pop and Daughter Shop."
The store boasts over 80 brands of top-name appliances—more than any other store of its kind in San Jose. Name brand appliances such as Whirlpool washing machines, Electrolux, GE, Frigidaire Washing Machines and others can be found at all three showrooms and the outlet center. Their inventory runs the gamut from economy models to high-end brands, there's something to fit every budget. They have stoves on sale, machine dryers on sale, washing machines on sale and refrigerators on sale.
###