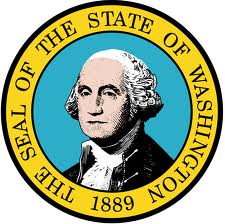 This is a great resource for consumers in the state of Washington to use free when researching home security system companies to protect their families.
Seattle, WA (PRWEB) April 05, 2013
With the warmer weather of spring approaching, many Washington residents are expressing interest in the upgrade or installation of a home security system. Warmer weather means increased break-ins, which makes it the perfect time to put home security at the top of a to-do list. With this in mind, SecuritySystemReviews.com has released its choice for the best home security system company in the state of Washington, as well as the runners-up for the best home security system companies.
The top companies in the newly released rankings include LifeShield, Vivint Security, Protect America, ADT and FrontPoint Security.
With over two million home break-ins being reported across the country each year, home security is often reported as a top priority for not only Washington residents, but also residents across the country. It's for this reason that Security System Reviews created a user-friendly system for reviewing and ranking security companies on a state-by-state basis.
SecuritySystemReviews.com has become the leader in providing independent, third-party information about everything related to the home security industry. Its rankings are not only an easy way for consumers to compare home security system companies and security system equipment, but they're also user-friendly and comprehensive. The rankings are based on reviews conducted by a team of security specialists from both the site and the state of Washington. After conducting reviews of the companies, the team convenes to vote on the rankings. The reviews are also unique because they take into consideration information found on sites such as Yelp and Angie's List. Each company is awarded a star rating, with the best possible score being five stars.
Reviews cover a broad range of criteria, including technology and equipment, service and installation, customer service and monitoring, warranties, pricing and contracts. For a company to even be reviewed by Security System Reviews it must meet a minimum set of standards.
Home security systems are commonly viewed as the best way to go about preventing a home intrusion, making it a vital purchasing decision. In fact, statistics show that a home without a home security system is more than 300% more likely to be the target of a home break-in or burglary than a home with a home security system.
Security System Reviews provides not only reviews and rankings to help consumers compare companies, but also provides other valuable information, including security system coupons, discount codes, and access to instant quotes. Additionally, the site provides news and industry updates on the most up-to-date happenings in the security industry, including wireless security systems, home automation systems and cellular security systems.
Washington residents can now access the name of the number one security company in the state by visiting SecuritySystemReviews.com, as well as the runners-up. Additionally, the accompanying review overviews are now available to site visitors.