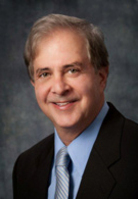 Drive responsibly and enjoy a safe holiday in our nation's capital
Washington, D.C. (PRWEB) July 4, 2010
There is no place like our nation's capital to celebrate the Fourth of July, Washington attorney Mike Abelson says. But on the holiday day designated to celebrate the freedoms we all hold dear, don't let drinking and driving cost you your freedom.
"Enjoy the fireworks and liberties we have as Americans on our nation's birthday, but don't drink and drive," says Abelson, a Washington, D.C. personal injury lawyer and founder of the Abelson Law Firm, with offices in the District of Columbia and the Maryland cities of Baltimore and Frederick. "If you choose to drink alcohol, have a designated driver or take a cab."
During the July 4th holiday period in 2008, nearly 500 Americans died in traffic-related fatalities, according to the National Highway Traffic Safety Administration. Of that number, 43 percent involved a driver or motorcycle rider with a blood alcohol level of .08 or higher.
While tougher laws and stricter enforcement have reduced alcohol-related deaths in the last two decades, drunken driving remains one of the nation's deadliest problems. Nearly 12,000 people died in traffic accidents in which at least one driver or motorcycle rider was legally impaired in 2008, according to federal statistics. The District of Columbia had 9 alcohol-related traffic fatalities in 2008, while Maryland had 152, according to the National Highway Traffic Safety Administration.
"These lives were tragically lost because someone made a terrible decision to drink and drive," Abelson said. "Unfortunately, many people still choose to mix holiday celebrations with drinking and driving. But the consequences can be serious: lost lives and jail time for drunk drivers. Expect D.C. police to be on the lookout for drunken drivers on the Fourth of July.
"Drive responsibly and enjoy a safe holiday in our nation's capital," Abelson said.
About the Abelson Law Firm
The Abelson Law Firm, based in Washington, D.C., assists victims of serious personal injuries. The firm's mission is to seek justice and fair compensation for personal injury victims and their families. Senior attorney Michael Abelson has received the Lawyer of the Year Award from the Trial Lawyers Association of Washington, D.C., and has been listed in "The Cream of the Legal Establishment" by Washingtonian magazine. He has more than 35 years of legal experience, and he is a leading member of the American Board of Trial Advocates and a sustaining member of the American Association for Justice. For a free review of your case, call (888) 797-4242 or use the firm's online form.
# # #