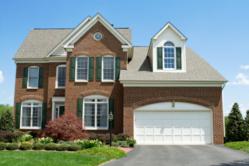 With the help of the FHA, the once unimaginable dream of re-entering the homeowners market is now not only a possibility—it's a reality that boomerang buyers from Seattle to Spokane are turning into a statewide success story.
Seattle, WA (PRWEB) June 07, 2013
Best Rate Home Loans, a national web-based network of pre-approved mortgage lenders specializing in loans from the Federal Housing Agency (FHA), reports that Washington state "boomerang borrowers"—i.e., those looking to re-enter the housing market after going through a foreclosure or short sale—can save nearly $52,000 on average by purchasing a home that has been foreclosed upon, and that low down payment rates and more easily attainable loan-eligibility standards through the FHA than through conventional lenders can add up to other time- and finance-saving perks. But with foreclosure inventory dropping quickly as the housing market heats up, the potential for these high savings will likely not last much longer.
The most recent data report from analytics company RealtyTrac saw the median sales price for Washington state homes that had received foreclosure filings at $171,400 for the month of March, versus a $51,651 differential of $223,050 for non-foreclosure homes. While a home that has been through a recent foreclosure could be selling for less than a so-called "non-distressed home" due to structural or cosmetic defects, often the lower price tag is simply a product of a homeowner having to offload a property at significantly less than its value due to personal financial shortcomings, and the inherent disadvantage that this puts them at in the home-selling market. For Washington borrowers who've dealt with a foreclosure or short sale and are at least three years removed from that transaction, such a situation might sound painfully familiar, but if they've rebuilt their finances since losing their home and are looking to get back into the market, they could be banking off the same sort of situation that initially took them out of the market.
CLICK HERE to check FHA loan eligibility.
Adding further incentive to the mix for Washington boomerang buyers is the fact that Washington's average foreclosure discount is outperforming the majority of U.S. states, coming in at $3,051 lower than the national foreclosure discount average of $48,600, according to that RealtyTrac report. But with Washington home sales up a whopping 36 percent from February to March of 2013—twice the national average of 18 percent for the same time period—the available inventory of foreclosure homes is steadily dropping. In fact, there were 22 percent less foreclosures in Washington month-over-month from February to March, signaling a national trend that has seen foreclosure rates dropping nationwide as median home prices continue to rise in early 2013.
If that median price tag of $171,400 still seems daunting to potential Washington boomerang buyers, they should take into account the option of getting locked into the currently low Washington FHA mortgage rates that will only rise with the rebounding market. And then there's the FHA's low 3.5 percent down payment rates, that could equate to a down payment of $5,999 on that median price, which is $28,281 less than they would have to put on the typical 20 percent down payment for a conventional lender, which comes to $34,280 on the same $171,400 mortgage.
"Between the massive Washington foreclosure discount, a 3.5 percent down payment and the eventual earnings that home buyers can accrue on an investment that will likely only gain value as the market continues its surge, now is a great time for Washingtonians who have recovered from a foreclosure to re-enter the market," says Michael Mullin, a Branch Manager at First Priority Financial in Nine Mile Falls, Washington. "And with the help of the FHA, the once unimaginable dream of re-entering the homeowners market is now not only a possibility—it's a reality that boomerang buyers from Seattle to Spokane are turning into a statewide success story."
CLICK HERE to apply for an FHA loan.
About FHA loans:
More than 34 million homes have been insured by the FHA loans since the program's start in 1934.
A broad range of home buyers are incentivized by FHA home loans, which offer lax credit standards, low down payment options, and more eclectic income calculations than the strict underwriting guidelines of a conventional mortgage.
FHA-loan perks:
Down payment as low as 3.5 percent
Lower credit score needed than with conventional lenders
Option of streamlined refinancing
All-in-one home renewals
Best Rate Home Loans is a national professional network of approved mortgage lenders and loan providers with expertise in FHA loans and other low down payment or streamlined refinance plans. For more on the Boomerang Home Buyer Program, call 888-269-5585.