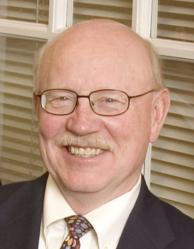 As travelers hit the road for the Christmas holidays, they need to exercise special caution to avoid serious crashes.
Seattle, WA (PRWEB) December 23, 2011
With winter officially beginning December 22, it's time for Washington State motorists to prepare for hazardous cold-weather road conditions, Seattle auto accident attorney Dean Brett said today.
"Driving can be treacherous in inclement winter weather," said Brett, of the Seattle personal injury firm of Brett Murphy – Washington's Injury Lawyers. "Snow and freezing rain can make the roads slick and reduce visibility. As travelers hit the road for the Christmas holidays, they need to exercise special caution to avoid serious crashes."
Icy roads and freezing fog have already caused dangerous accidents on Washington highways. A state trooper flipped his car on I-90 near the Puget Sound due to black ice earlier this month, and a half-dozen more accidents have been attributed to winter weather, according to King 5 news.
"It's not an issue of inexperience. Even people with considerable experience driving in winter weather conditions are vulnerable to accidents," said Brett, who represents clients in auto accident cases in Seattle and throughout Washington State. "The roads become unpredictable in icy conditions, so no one is immune from harm."
According to vehicle crash data from the Washington State Department of Transportation, winter weather conditions such as snow, ice, slush and freezing rain accounted for nearly 1,800 car collisions in the state during 2010.
In addition, December was the third most dangerous month for Washington drivers, with more than 9,300 vehicle wrecks that caused 39 deaths, 170 serious injuries and more than 2,600 minor injuries.
There are a number of steps that motorists can take to be safe during the winter months, according to Brett.
"Some of the most important safety measures are common-sense ones, such as budgeting in extra time so that you can drive more slowly to work or to take your kids to school," the Seattle accident attorney said.
"It's also the season for holiday parties," Brett added. "Paying attention to your alcohol intake at these events is crucial. Drunk driving is never acceptable, but couple that with slippery roadways, and you've got a recipe for tragedy."
Other safety steps relate specifically to vehicle maintenance. Brett offered the following suggestions to drivers in hazardous winter weather:

Check the car's tires – Proper tire pressure and traction significantly increase the controllability of a vehicle.
Inspect the brakes – Worn components or low hydraulic fluid can decrease the effectiveness of the brakes.
Check the vehicle fluids – This includes motor oil, antifreeze and wiper fluids.
Test the battery – Vehicle batteries have to work harder in cold weather. Many repair shops will test batteries for free.
Examine the wiper blades – Snow and rain can decrease visibility. Make sure that the wiper blades do not leave streaks on the windshield after several strokes. Replace the blades if necessary.
Keep a roadside emergency kit in the car – Jumper cables, a hazard sign, flares and a tire pressure gauge can be useful in a breakdown.
"It also doesn't hurt to have a pad of paper or pen in the car, as well as some sort of cheap camera, even if just on a cell phone," Brett said. "In the event of an accident, taking pictures and writing down immediate recollections of the wreck can provide useful evidence if you need to hire an attorney in the future."
A Seattle auto accident attorney can help victims of serious motor vehicle wrecks, especially when the accidents were caused by another driver's recklessness or negligence, he said. However, the first step in any car crash is to get medical attention for your injuries.
"If you can collect evidence, great," Brett said. "But the priority is always the health and wellbeing of the accident victims. Focus on treatment and recovery first, and then let a lawyer do the major legwork."
About Brett Murphy – Washington's Injury Lawyers
Brett Murphy – Washington's Injury Lawyers is a Washington personal injury law firm with offices in Seattle, Tacoma, Spokane, Bellingham, Mt. Vernon and Vancouver, Washington. The firm represents car accident victims, including those injured in DUI/DWI accidents, and other personal injury victims throughout the state of Washington. The firm's practice areas also include motorcycle accidents, bicycle accidents, pedestrian accidents, boating accidents, construction accidents, railroad collisions and aviation crashes. For more information, call the firm at (800) 925-1875 or use its online contact form.
###