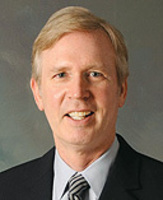 We all like to enjoy the season, but if you choose to drink some holiday cheer, don't get behind the wheel.
Seattle, WA (PRWEB) December 16, 2009
Seattle lawyer Kenneth Selander Jr. says the upcoming holidays mean more celebrations and festivities -- and unfortunately an increase in alcohol-related accidents.
"We all like to enjoy the season, but if you choose to drink some holiday cheer, don't get behind the wheel," says Selander of Selander O'Brien, PLLC, Attorneys at Law. "Drinking and driving is a lethal mixture every season of the year."
A 2007 federal traffic safety report found that the number of alcohol-related deaths on the nation's highways increased during the holiday season. The number of alcohol-related deaths averaged 45 per day nationwide during the Christmas period and 54 per day during the New Years holiday. That is significantly higher than the 36 alcohol-related traffic deaths per day the rest of the year. National Highway Traffic Safety Administration researchers reported based data from 2001 to 2005.
New federal traffic statistics show that the annual number of alcohol-related traffic accidents in the state of Washington dipped by 2 percent in 2008. In 2008, 182 people died in alcohol-related wrecks, compared to 195 deaths the prior year. Washington was one of 40 states that saw a decline in alcohol-related accidents. Nationally, the number of drunken driving deaths has been headed downward since 1982 after advocacy groups began focusing attention on the issue.
"That is certainly an encouraging trend and a tribute to tougher police enforcement of drunken driving and stricter laws to keep highways safe," Selander says. "Still, way too many innocent people die needlessly each year because someone was drinking."
It's illegal in Washington to drive with a blood alcohol level of .08 or higher.
Selander noted that a driver convicted of driving under the influence faces stiff criminal penalties – and potential liability and damages in any related civil lawsuit. "Beware of drunk drivers on the holidays, and drive responsibly," Selander said. "If you choose to drink at a holiday party, designate a sober driver or call a cab."
About Selander O'Brien PLLC
Kenneth Selander, Jr of Selander O'Brien PLLC has represented injury victims in Washington for more than two decades. Washington Law and Politics Magazine named Kenneth Selander Jr. a Super Lawyer in its 2007, 2008 and 2009 listings. Super Lawyer is conferred on only 5 percent of attorneys in Washington State in any year.
The firm handles personal injury and car accident cases in Seattle, Bellevue, Kirkland, Redmond, Edmonds, Mercer Island, Sammamish, Renton, Lynnwood, Federal Way, Burien, Everett, Auburn, Kent, Issaquah, Tacoma or anywhere in Washington State. To contact Kenneth Selander, call 1-866-681-0002 toll free or through http://www.personalinjurywashington.com/.
# # #