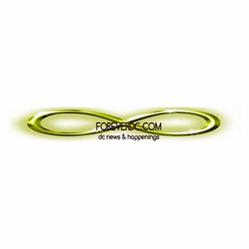 We work hard to maintain our status as a top news resource for the DC area, and the relationships we've created with nightclub owners and event venue operators enables us to share valuable insight with our followers
Washington, DC (PRWEB) May 01, 2013
ForeverDC.com, a Washington, DC-based, entertainment and nightlife news website, has expanded their coverage of area nightclubs in 2013, and has evolved into a top resource for area residents who are seeking up-to-date information concerning upcoming events around the city.
The website has long been a favorite of locals who want to stay on top of the city's nightlife scene, and has garnered a reputation for providing fresh content and updates on a daily basis. Their Washington in Review eNewsletter (WIRE) is published every Thursday and provides valuable information to thousands of subscribers.
"We work hard to maintain our status as a top news resource for the DC area, and the relationships we've created with nightclub owners and event venue operators enables us to share valuable insight with our followers," said Jason Easley, owner of ForeverDC.com.
The company has been engaged in a campaign to create awareness of their offerings to both business owners and the public. "Our efforts are really paying off with monthly unique visitors to the site up over 10% in the first few months of this year, and many Washington DC nightclubs submitting new information to us each week," said Easley.
In addition to the daily news articles, the website offers an upcoming events calendar, blog commentary on area shows, and interviews with musicians and entertainers. "Our site facilitates discussion between our followers, and we pass information along to event organizers as valuable feedback that they can use when planning future affairs," said Easley.
Founded in 2006, ForeverDC.com is a leading provider of Washington DC nightclub and entertainment news. For more information, visit http://foreverdc.com, or call 202-321-0867.