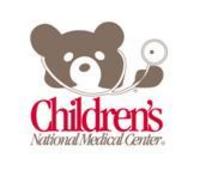 The Washington Capitals strongly believe in giving back to the community and supporting worthy charities, and Children's National is special to us because of our longtime relationship and the number of children and families it reaches
Washington, D.C. (Vocus) October 9, 2008
The 2008 Caps Care Classic charity golf tournament at Springfield Golf & Country Club on Oct. 6 raised more than $175,000 for Children's National Medical Center and the Washington Capitals Charities, topping the $1 million mark for total money raised by the annual event.
"The Washington Capitals strongly believe in giving back to the community and supporting worthy charities, and Children's National is special to us because of our longtime relationship and the number of children and families it reaches," said Ted Leonsis, chairman and majority owner of the Capitals. "Hockey fans, our team's corporate partners, and Washington-area residents are some of the most giving people in the world, and we are thrilled to be part of this wonderful event to improve the lives of children in our area."
Pam King Sams, vice president for development at Children's National, said, "The money this event has raised will help kids today and in the future - with world-class care and cutting-edge research. We appreciate the support of the Washington Capitals' entire organization, the event sponsors, and everyone who came out to support the children and families we care for."
Co-chairs of the tournament were Ted Leonsis, Sen. Ted Stevens (R-AK), Sen. Jim Webb (D-VA), Rep. Tom Davis (R-VA), and Rep. Steny Hoyer (D-MD). Sponsors included BAE Systems, the Leonsis Foundation, Deloitte, ExxonMobil, Thales North America, Inc., and ManTech International Corporation.
Kurt Kehl, vice president of communications for the Washington Capitals, said, "This event has always been very popular and is a great springboard for our charitable programs heading into the beginning of the Capitals season. We are extremely proud of our efforts in the community and are grateful for the involvement of the sponsors, Capitals players, coaches and fans who help make this event such a success."
The Caps Care Classic is the Capitals' largest single-day charity fundraiser of the year. The tournament attracts hundreds of community and business leaders each year. Foursomes are grouped with players, coaches, broadcasters, and front office executives for a day of fun and competition.
Contact Mark Miller, 301-565-8500; mrmiller @ cnmc.org
Children's National Medical Center, located in Washington, DC, is a proven leader in the development of innovative new treatments for childhood illness and injury. Children's has been serving the nation's children for more than 135 years. Children's National is ranked among the best pediatric hospitals in America by US News & World Report and the Leapfrog Group. For more information, visit http://www.childrensnational.org.
###