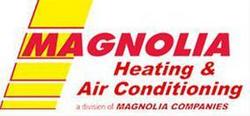 There are so many ways to prevent costly AC repairs, which is why we have included so much information on the new website
Washington, DC (PRWEB) April 27, 2011
Magnolia Heating and Air Conditioning, a Washington, DC HVAC company, launched a new website featuring residential and commercial HVAC services, information, recommendations and products. The spring website launch was timed strategically, as it provides air conditioning tips, resources and coupons for homeowners, businesses and government offices looking to prevent costly air conditioning repairs and air conditioning installations during summer months.
The website focuses on DC HVAC services and includes information on preventative maintenance, aimed at helping consumers avoid costly air conditioning repair during the summertime. When visitors click on the "Air Conditioning Tips" page, they can scan topics such as: air conditioning energy efficiency, do-it yourself air conditioning repair and air conditioning replacement in Washington, DC. "Most homeowners don't call us until they have a major air conditioning problem in the middle of the summer. There are so many ways to prevent costly AC repairs, which is why we have included so much information on the new website," says owner Joe Magnolia.
Similar pages throughout the new site serve as helpful resources and include topics like: heating tips, indoor air quality, duct cleaning and more. The site also includes a blog covering HVAC topics such as federal energy tax credits, product recommendations and preventing mold growth in DC homes.
In an effort to prevent costly air conditioning repairs, Magnolia Heating and Air Conditioning is offering the Ultimate Service Agreement, which includes two fifteen-point inspections throughout the year. Benefits include priority customer status and guaranteed emergency service visits 24 hours per day without incurring an overtime fee. Magnolia Heating and Air Conditioning also offers carbon monoxide testing, residential and commercial duct cleaning and ultraviolet mold removal services, which are detailed on the website's services page.
Magnolia Heating and Air Conditioning is a full service HVAC company, serving customers throughout Maryland, DC and Northern Virginia. The company is a division of Magnolia Companies and specializes in residential and commercial air conditioning repair and installation, heating repair and installation, carbon monoxide testing, humidifier repair and installation, duct cleaning, mold removal and more. More information can be found on the company website at http://www.magnoliaheatandair.com/.
Contact: Ronnie Hawkins
202-829-8510
# # #