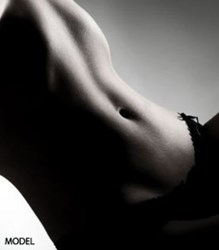 Vienna, VA (PRWEB) October 22, 2013
With the increasing number of women opting for plastic surgery to regain their pre-pregnancy bodies, Dr. Widder, the "DC Butt Doctor," gives women key factors to consider when choosing the right cosmetic surgery procedure. Many women are unsure of the correct procedure for their body type. The most common post-pregnancy procedures are the tummy tuck and liposuction. Many women opt for both the tummy tuck and liposuction to regain their pre-pregnancy figure. It is rumored that Kim Kardashian is expected to undergo a procedure of this type.
Dr. Widder encourages women to consider the following when deciding between liposuction, a tummy tuck or any other cosmetic procedure to loose baby weight.
Liposuction is a great option for those looking solely to get rid of fat. Dr. Widder's thorough technique ensures that as much fat is removed as possible to avoid the storage of more fat by any fat cells left behind. To do this, Dr. Widder utilizes multiple entry points to create evenness and maximal reduction of fat cells.
A tummy tuck should be chosen if the patient is having sagging skin and loose muscles. This procedure not only tightens the abdominal skin, but the muscles as well. A tummy tuck can be combined with liposuction for patients who have excess fat in the peri abdominal region. For aggressive liposuction, Dr. Widder prefers to stage the two procedures for safety reasons.
A combination of procedures (tummy tuck, liposuction, and breast augmentation) that is gaining popularity is the Mommy Make-Over. "The Mommy Make-Over is best for those who want to trim up loose skin and tighten the muscles around the belly at the same time. I customize each Mommy Make-Over for my clients. Some prefer a breast lift instead of breast augmentation, and that's fine," says Dr. Widder.
Although exercise is a great way of getting rid of post baby fat, it is not always enough. An article from The American Society for Aesthetic Plastic Surgery featured a woman who underwent a C-section and had permanent severing of some of her abdominal muscles. No amount of working out would bring the stomach muscles back to their original firmness. The woman's plastic surgeon was able to tighten the abdominal muscles and skin enabling the patient to achieve the look she desired.
Dr. Widder is the only plastic surgeon in the Northern Virginia area offering buttock implants. The "Butt Doctor" of D.C. has made it his mission to help men and women achieve the perfect posterior.
About Widder Cosmetic & Plastic Surgery:
Serving the Northern Virginia area, Washington D.C. metropolitan area and beyond in cosmetic and plastic surgery procedures for more than 25 years, Dr. Widder is an established member of the American Society of Plastic Surgeons and the American Society of Aesthetic Plastic Surgery. His surgery center is accredited by the AAAASF. Dr. Widder's office provides free consultations at their luxurious 3,300 square foot facility. Their services include Face Lift, Facial Implants, cheek, chin, eyelids surgery, Otoplasty Ear Tuck, Botox and Facial Fillers, Liposuction, Breast Augmentation, Breast Reduction and Breast Lift, Pectoral Implants, Gynecomastia Surgery, Calf Implants, Rhinoplasty, and they're the only plastic surgery center in the area offering buttock implants. For more information about The D.C. Butt Doctor visit: http://www.widderplasticsurgery.com.