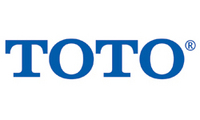 We are thrilled that Ms. Goldberg selected one of our luxury bath products for this honor
Atlanta, GA (PRWEB) July 29, 2008
Leading luxury bath products manufacturer, TOTO USA Inc., is pleased to announce that Whoopi Goldberg has selected the TOTO Washlet as one of her "must have" items. In a segment that aired on ABC's The View on May 23, 2008, Goldberg promoted the Washlet product line - S400, S300, E200, and C100, telling television viewers and the studio audience that they should all immediately install these unique personal cleansing systems in their own homes. To facilitate this, TOTO gave every member of the studio audience a gift certificate for one of its top-of-the-line Washlet S300s.
"We are thrilled that Ms. Goldberg selected one of our luxury bath products for this honor," said Shannon Peterson, Interactive Communications Manager of TOTO USA. "The View has an extensive viewership of people from all backgrounds, and we are delighted that they have learned from Whoopi how they, too, may become clean and happy -- by using the Washlet regularly."
TOTO's Washlet, one of its newest high-quality bath fixtures, is a personal hygiene system inspired by water. This high tech toilet seat features numerous comfort and cleanliness features -- gentle front and back aerated warm water spray, which can be regulated for preferred water pressure and temperature, heated seat, automatic air deodorizer, and warm air dryer all of which are governed by TOTO's revolutionary energy-saving mode. Technophiles will enjoy the battery-powered remote control keypad that operates the easy-view LCD read-out, which can be hand-held or wall mounted. Models include the premier sensor-operated Washlet S400 (paired with select TOTO toilets), the top of the line Washlet S300, the mid-level Washlet E200, and the introductory level C100. Washlets S300, E200, and C100 fit virtually any existing toilet. Available in Cotton White, Colonial White, and Sedona Beige, prices range from to $727 to $2,174. For more information on TOTO USA's line of innovative bath fixtures or luxury bath products, consumers may visit http://www.totousa.com or http://www.cleanishappy.com.
About TOTO USA:
TOTO, the world's largest plumbing products manufacturer, has been providing innovative bath products to consumers for over 90 years. Headquartered in Morrow, Georgia, TOTO USA's collection of luxury, high-performance bath products includes high-efficiency toilets, fashion forward lavatories and faucets, and other high-design bath fixtures, fittings, and accessories. Long before government regulations, TOTO USA has been researching, testing, and implementing earth-friendly ideas to integrate in its products and is always looking for innovations to its luxury, high-performance bath products. For more information about TOTO USA Inc., visit http://www.totousa.com.
###