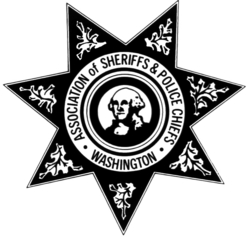 (Vocus) August 27, 2008
September is National Preparedness Month and One State is taking steps to protect students using a proven emergency preparedness solution.
News Significance: Washington state has expanded its Critical Incident Planning and Mapping System (CIPMS) to include many community colleges in the state. All public high schools in the state and most middle and elementary schools are already being protected by the system as well as many other public buildings and critical infrastructure. Washington is the only state that is using this type of program to protect its K-12 and higher education campuses.
The technology behind the CIPMS, Prepared Response Inc.'s Rapid Responder crisis management system, provides police, fire and other first responders with instant access to critical facility information including emergency response plans, aerial and 360 degree imagery, evacuation routes and other information. The system has proven highly successful in actual incidents, including a shooting at a Spokane (WA) high school where a gunman was isolated in 12 minutes and more than 2,000 students were evacuated offsite in less than 20 minutes. Rapid Responder is certified as a "Qualified Anti-Terrorism Technology" through the U.S. Department of Homeland Security's SAFETY Act Program and is endorsed by the National Sheriffs' Association.
Interviewee: Don Pierce, executive director of the Washington Association of Sheriffs and Police Chiefs (WASPC), has been involved with law enforcement since 1972. He served as chief in several different departments in the Pacific Northwest before assuming the executive director role at WASPC in 2005. He is available to speak about the expansion of the statewide crisis mapping system in Washington and about how other states can adopt such a solution to protect campuses and critical infrastructure.
When: Mr. Pierce is available for interviews on Wednesday and Thursday, August 27-28, 2008.
Contact:
WASPC
Don Pierce
Executive Director
(360) 486-2380
dpierce(at)waspc.org
###