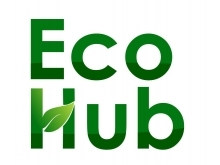 "By streamlining both processes everybody wins and we help to make sure we leave our environment in as good shape as possible for future generations".
(PRWEB UK) 10 October 2012
The UK waste disposal industry has undergone dramatic change over the past decade. Increasing consumer awareness combined with government legislation aimed at reducing landfill and dangerous emissions has driven companies to reassess their practices and seek out new solutions to our waste disposal needs. Protecting our environment is of primary importance, and it is those who are doing the most that are best prepared for the future.
One such company, Ecohub Ltd, is leading the way in alternative waste disposal. So what is it they are doing that is different? We caught up with Daryl Pearce, the group's managing director, to find out.
Daryl explained that traditionally the process of skip hire has been broken into two halves – the process of actually hiring the skip, which is a transaction between the consumer/builder and the skip hire company; and the process of disposing of the skip's contents, which is carried out by the skip hire company using the disposal resources available. For years skip contents went the same way as the majority of household waste – straight into landfill. But with an eye to the future, much of this is now being required to be diverted elsewhere – and this is where Ecohub come in.
Ecohub was set up to provide a simple, streamlined method of ordering a skip whilst offering environmentally responsible recycling solutions. The ethos of the business is not simply to dispose of their customers' waste but to proactively transform it into fuel that powers the local economy.
Launched in 2011, Ecohub has grown rapidly to become one of the leaders in its field, processing over 350 tonnes of waste per day. With a combined experience of over 110 years in the waste management sector, the team is well placed to identify and implement innovative ways to turn our waste into wanted material and minimise the impact on our environment. This has led them to open a brand new recycling centre at Coomber Way, Croydon, with a state-of-the-art large-scale Refuse Derived Fuel (RDF) processing plant, where waste is turned into fuel for the generation of electricity.
But it is not just what the company does with our waste that makes it interesting, it is also how they go about winning their business. Ecohub is a user-friendly web platform that provides the consumer with all the information they need about skip hire and waste disposal, all in one place. With just a few clicks you can check out the size of skip you need and obtain an instant quote from one of several local, pre-vetted contractors.
"Our ethos is simple", explains Pearce, "We solve the issue of complicated ordering processes and at the same time we solve the issue of avoiding landfill. By streamlining both processes everybody wins and we help to make sure we leave our environment in as good shape as possible for future generations".
Sounds like sense to us! To find out more about Ecohub or obtain an instant quote for hiring your skip, visit http://www.ecohubuk.com.