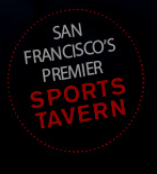 With 41 flat-screen TVs, four projection screens and 20 beers on tap, we are the best sports bar in San Francisco to watch all the NCAA action
San Francisco, CA (PRWEB) March 09, 2012
The premier San Francisco sports bar and casual dining venue to watch live sports while enjoying a bar menu, Pete's Tavern, is announcing upcoming March events.
Although the San Francsico Giants began spring training on March 3, the NCAA season is heating up, with the madness beginning on March 11.
"With 41 flat-screen TVs, four projection screens and 20 beers on tap, we are the best sports bar in San Francisco to watch all the NCAA action," said Jamie Bonfigli, events coordinator for Pete's Tavern.
On March 17, Pete's Tavern will celebrate St. Patrick's Day with a special menu of corned beef and cabbage, and plenty of Guinness on tap.
Stop by Pete's Tavern for a happy hour or to experience great food and the best burgers around. San Francisco's casual dining venue, Pete's Tavern has an excellent bar menu selection that includes favorites like buffalo chicken wings and garlic curly fries. Returning customers rave about its bacon and cheddar sliders, chicken and chorizo nachos, miniature corn dogs, fried zucchini, and Macaroni and cheese with bacon and broccoli.
For more information about the events or any of Pete's Tavern's products or services, call 415-817-5040, view the tavern on the web at http://www.petestavernsf.com or visit 128 King St. in San Francisco.
About Pete's Tavern
Pete's Tavern is the premier sports bar to enjoy great food within a comfortable, casual dining atmosphere. It also boasts a grand open space with room to move about, even on standing-room-only nights during baseball season. During the off-season, Pete's Tavern hosts private events and every other sport imaginable, ensuring that there is always an energized spirit. Enjoy a selection of domestic and import bottles, house-blended drink specials or premium wines from its full bar menu. Pete's Tavern is the perfect destination for pre-game drinks and stays open late for post-game highlights.