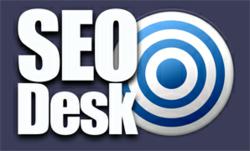 (PRWEB UK) 11 June 2013
Watches & Winders are delighted to announce that they are now working alongside SEODesk in order to raise their online profile. The online watch company, who provide an extensive range of fashionable, stylish and highly desirable watches, are keen to increase their online presence and have turned to one of the UK's premier Search Engine Optimisation experts for help.
This relationship will see both companies focusing on their core strengths to provide greater awareness and ultimately a higher level of customer service for all potential clients of Watches & Winders. During its time, the company has been the sole licence holder for UK distribution for brands names like Givenchy, Boucheron and Christian Dior while at the moment; the company provides an extensive range of Kadloo and Thirsty watches. These brands create watches that offer a timeless classic feel but also aim for the future classic market too.
In addition to watches, the firm is able to provide watch winders, watch-boxes for storing and displaying watches and high quality pens. When it comes to the finer things in life, Watches & Winders have a certain panache that demands attention and this is where the work of SEODesk aims to deliver results. In focusing on online retail as opposed to the High Street, Watches &Winders position themselves to be accessible to everyone but this means that they need to be in a position where they can be found.
With classic and stylish watches being searched for on a daily basis in high numbers, this is a large market but it is also a highly competitive market. SEODesk have great experience in helping firms, even those operating in highly competitive markets, to stand out from the crowd and rank on the first page of Google and other key search engines.
Watches & Winders have always aimed to provide a first class service to customers for watches and automatic watch winders, with the assistance of SEODesk, they now aim to provide a first page service too.
About Watches & Winders:
The emergence of online shopping has enabled companies to provide a specialist and focused service for their clients. Watches & Winders provide a range of high class and stylish watches and related products that are not available in most High Streets. This has seen the company develop a reputation for offering stylish and desirable watches that can't be found anywhere else.