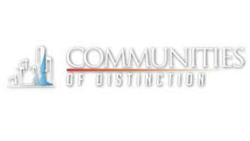 Everyone has a place to call home and we are pleased to bring the best cities and towns to our audience.
Coral Springs, FL (PRWEB) May 18, 2013
The Communities of Distinction TV program presents a segment dedicated to the special places we call home. These are the townships, villages and other small spots not often found on maps. They are the locations where the people are friendly and neighbors are there when you need them. The first-rate show takes viewers off the highways and shares the best in both the United States and Canada. Explore the best of both nations with an American sports and film celebrity. It airs in May and will run throughout the year.
The show's host is none other than Terry Bradshaw, a Hall of Fame quarterback from the Pittsburgh Steelers. His popularity was fueled by his dominance on the field while leading the Steelers to four Super Bowl titles and picking up two Super Bowl MVP awards. Bradshaw still dominates from the locker room to the board room, and that has turned him into a hot commodity in corporate America. From motivational speaking to endorsing companies and their products to shows like this one, it is Terry's outgoing personality and credibility that keeps him busy today. When you sprinkle cameo appearances in a few major motion pictures and close to a hundred appearances on the Jay Leno show, the reason is clear why Terry Bradshaw is a great host and segment narrator for the Communities of Distinction TV show.
The program explores the best in American and Canadian cities and towns. It examines many aspects of how communities are run, highlights its most remarkable characteristics and shares them with the audience. It films on location throughout North America and is broadcast on regional and national cable television networks. Please visit Communities of Distinction on Facebook, Twitter and Pinterest.