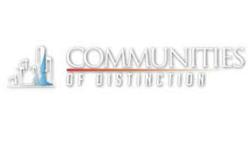 Springfield is a capital city and we are excited to be on air there.
Coral Springs, FL (PRWEB) June 07, 2013
The producers of Communities of Distinction TV are pleased to announce June air dates for the city of Springfield, Illinois. It is a typical middle-America city located between Chicago and St. Louis on historic Route 66. The largest employers are in healthcare and government service making it economically valuable to the state. Residents and visitors can enjoy many professional artistic performances in the grand theaters in the area. The informative program features the best in American cities and towns and relates information which is relevant to everyday life. Viewers will be able to watch the show on Fox WRSP-TV.
The show host is Terry Bradshaw, a Hall of Fame quarterback from the Pittsburgh Steelers. His popularity began on the football field while leading the storied team to four Super Bowl titles and picking up two Super Bowl MVP awards. Terry is just as popular now as he was then. From the locker room to the board room, he has become a hot commodity in corporate America. He is a favorite motivational speaker and an often- requested celebrity for endorsing companies and their products. His well-known outgoing personality and credibility are key factors in his continuing celebrity. Throw in some cameo appearances in a few major motion pictures and close to a hundred appearances on the Jay Leno show, and the reason is clear why Terry Bradshaw is a great host and segment narrator for the Communities of Distinction TV program.
The program explores the best of American and Canadian cities, towns, villages and hamlets. It visits local community leaders and highlights the best each hometown has to offer. The show films on location throughout North America and is broadcast on regional and national cable television networks. Please visit Communities of Distinction on Pinterest, Facebook and Twitter for more information or to post a note to its host and staff.