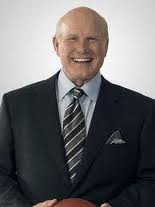 Offering the best informative programming in Columbia, SC.
Coral Springs, FL (PRWEB) April 20, 2013
The American South is a culturally historical region in the United States. While there are many outstanding cities in that part of the country, some are more noteworthy than others. Columbia, South Carolina is one of them. It is a city which honors its rich history while bringing it into the future with a strong high tech industry. Communities of Distinction is pleased to announce air dates for Columbia. The entertaining show will air on ABC WOLO-TV starting in mid-April and run throughout the year.
The show host is the always popular Terry Bradshaw, a Hall of Fame quarterback from the Pittsburgh Steelers. His popularity was fueled by his dominance on the field while leading the Steelers to four Super Bowl titles and picking up two Super Bowl MVP awards. Bradshaw still rules from the locker room to the Board room and that has made him a hot commodity in Corporate America. He is a favorite motivational speaker, and often requested for endorsing companies and their products. His outgoing personality and credibility are key factors in his continuing celebrity. Toss in some cameo appearances in a few major motion pictures and close to a hundred appearances on the Jay Leno show, the reason is clear why Terry Bradshaw is a great host and segment narrator for the program.
Communities of Distinction TV is a unique show which brings great cities, city leaders and innovative businesses to the forefront of viewers in the United States and Canada. It explores what the quality of life is like in small towns which are often hidden off the main roads. The program films on location and is broadcast on national and regional cable television networks. Please visit the show on Facebook, Twitter and Pinterest and share what makes your hometown great.