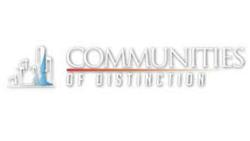 Offering the most current information in one of the most beautiful cities in Florida.
Coral Springs, FL (PRWEB) April 26, 2013
Communities of Distinction is proud to announce air dates for the Fort Myers and Naples, Florida area. The American Lung Association 2013 State of the Air report recently named this area as one with the cleanest air in the country. There are many outdoor activities to enjoy there as the sun shines almost all year and the beaches are also the best in the state. Residents and visitors can watch the award-winning program on FOX WFTX-TV on April 28 and 29.
The show's host is none other than Terry Bradshaw, the Hall of Fame quarterback from the Pittsburgh Steelers. His popularity was fueled by his dominance on the field while leading the Steelers to four Super Bowl titles and picking up two Super Bowl MVP awards. Bradshaw still dominates from the locker room to the Board room, which has made him a valuable commodity in Corporate America. From motivational speaking to endorsing companies and their products to shows like this one, it is Terry's outgoing personality and credibility that keep him busy. Sprinkle in some cameo appearances in a few major motion pictures and close to a hundred appearances on the Jay Leno show, and the reason is clear why Terry Bradshaw is a great host and segment narrator for Communities of Distinction TV.
The program highlights the best small towns in North America and features interviews with the city leaders who are tasked with bringing in new business and residents. Each segment of the show will take the viewer on a journey off the main roads and into exciting new places. It films on location in the United States and Canada and airs on national and regional cable television networks. Please visit Communities of Distinction on Facebook or Twitter for more information.