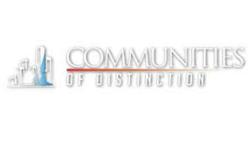 Americans are creative and ingenious. They always want something better and are no holds barred when it comes to making where they live a better place to be.
Coral Springs, FL (PRWEB) April 15, 2013
Many cities in the United States are bustling and economically healthy, while others are not. The Communities of Distinction TV show presents the Best Revitalized Cities series which visits the metropolitan areas where community leaders, business owners, and its citizens are restoring America's prosperity and making where they live, work, play and retire great places to be. The show will air beginning in mid-April and continue throughout the remainder of the year throughout North America.
Terry Bradshaw, the Hall of Fame quarterback from the Pittsburgh Steelers is host of the program. He gained popularity on the football field while leading the Steelers to four Super Bowl titles and earned two Super Bowl MVP awards along the way. Bradshaw still dominates from the locker room to the Board room, which has made him a great sports celebrity Corporate America regularly asks for endorsements. Terry's outgoing personality and credibility, along with his enduring fame, are the main reasons he is busy as a motivational speaker and occasional guest star on comedic television shows. "That's what I love doing", he says. Toss in close to a hundred visits to the late night television talk shows and it is easy to see why Terry Bradshaw is a great host for Communities of Distinction.
The program explores the United States and Canada from one end to the other to share its beauty, its astounding citizens and its true entrepreneurial spirit. It examines city services and what they do for the people in a community and offers the audience a peek into the quality of life in other parts of both nations. Want to know what life is like in the South, the Northwest or in a small town in Canada? Tune in and find out about some of the best places to live. The show airs nationally and regionally on cable television networks. For more information, please visit Communities of Distinction on Facebook and Twitter.