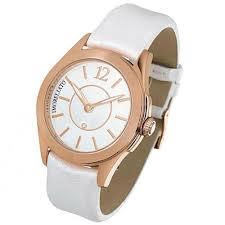 All sales can be made on the company website before the holiday to ensure the fastest delivery.
San Francisco, California (PRWEB) February 13, 2013
Candy and chocolates are not the only gifts that men present to ladies for Valentine's Day. Various forms of jewelry aside from necklaces and rings can be found online at discount prices. The Watches Shop Co. has now discounted its watches for women for Valentine's Day. These discounts include up to 90 percent off the current retail price. All sales can be made on the company website before the holiday to ensure the fastest delivery. The inventory can now be searched online at http://watchesshop.org.
Many watch companies market watches to men in various types, sizes and inclusion of special features. The decorative watch market is typically marketed to women and includes many of the top brands currently found in the United States. Names like Invicta, Casio, XOXO, Sprout, Timex and Geneva are currently found inside the new discounted inventory online for ladies. These watches include more than one type and design to provide more buying options.
Decorative bands created in leather, diamond, chain or bracelet style are popular alternatives to regular latching bands. Digital and traditional mechanics remain popular in both men and women designs. The color assortments now available for modern watches ensure that these electronics can be worn in any style.
Replacement bands are one way that some people use to change the watch style to provide a different appearance. These replacement bands are now available from the Watches Shop Co. website and are on sale for the holiday.
A new accessory section has been added to the company website to offer more resources for watch owners to buy needed replacement parts. Watch toolkits, batteries, band removal and decorative display boxes are now sold online. These accessories have received the same markdowns as the watch inventory for Valentine's Day. The accessories inventory can be searched and sorted easily online at http://watchesshop.org/6478-Accessories.html.
Apart from the women's watches price discounts, the stock of watches for men and kids has been increased and specialty brands have received lower prices. There are currently thousands of watch brands in stock to make it easy for buyers to locate a gift or personal purchase online.
About Watches Shop Co.
The Watches Shop Co. created its online resource to be one of the largest currently on the Internet dedicated to watches and accessories. This company now has thousands of watches from domestic and foreign manufacturers in stock. By lowering prices below MSRP, this company is able to provide discounts of up to 80 percent for buyers. The Watches Shop Co. is one example of a company selling on the Internet at discount prices that puts customer service first over profit potential. All products shipped and sold through this website received full manufacturer warranties and customer support when requested without delay.