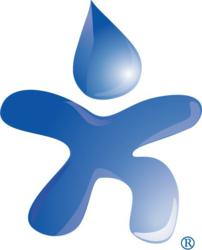 We went to Mexico, our neighbor, first because it's a microcosm of the world's worst water contamination conditions.
New York, NY (PRWEB) April 24, 2012
The Water Initiative® (TWI) has made history in launching its point-of-drinking (POD) filtration solution, WaterCura®, in the State of Durango, Mexico. This marks a key first step in the process of showing that centralized water treatment is not the only answer in providing contaminant free and affordable clean drinking water at the point of where it is consumed or used.
This launch follows a November 2011 decision by the State Water Commission of Durango, which awarded TWI initial contracts to manufacture and install over 30,000 innovative POD devices for rural and urban homes to create total clean water solutions for the contamination issues in the area.
These issues include arsenic, fluoride, bacteria, and other contaminants of concern. Dr. Hubert "Hu" L. Fleming, Global Director for Hatch Water, commented, "This is truly an historic event. It marks the first time that POU filtration has been chosen over centralized water treatment approaches in a municipal bid in the world."
An estimated 48 nations will face water stress by 2025. Additionally, water contamination disease causes 3.575 million deaths globally every year. TWI remains firmly committed to its mission of improving global health and safety in point of use drinking water through its unique process to diagnose, develop and deploy customized clean water solutions.
TWI's launch in Mexico was attended by Durango's Governor Jorge Herrera Caldera, CONAGUA Director General of North Central Region Cecil Castro, Director General of Water for State of Durango Miguel Calderón Arámbula, Director of SIDEAPA José Miguel Campillo Carrete, and the Mayor of Gómez Palacio Rocío Rebollo Mendoza.
TWI's solution was 30% of the cost of centralized treatment and 16% of other POD proposals submitted in response to the public bidding process. In total, over 50 rural communities and 50 urban communities across four of Durango's municipalities (equating to a population of nearly 150,000) will be benefit from safe, clean drinking water through the WaterCura installations.
TWI first entered Mexico in 2007 and has worked over the past several years to customize and create a comprehensive sustainable solution for clean drinking water. Their methodology is to diagnose the different water quality conditions and cultural needs; develop appropriate solutions that are affordable, convenient, effective and trustworthy; and then deploy the appropriate solution.
"We went to Mexico, our neighbor, first because it's a microcosm of the world's worst water contamination conditions," said Kevin McGovern, TWI Chairman.
The WaterCura technology being deployed in Mexico is capable of removing arsenic and pathogens to non-detectable levels. The World Health Organization (WHO) Standard for Arsenic is 10mg/l (10ppb). In Mexico, where TWI is conducting business, the WaterCura is removing arsenic from drinking water at significant multiples to the standard limits.
The Government of Mexico has certified TWI's products as the appropriate solution for their water challenges. In fact, earlier work in Mexico by TWI resulted in being awarded "The Global Game Changer" recognition in 2011 by the EastWest Institute (EWI) for its work in developing public-private partnership solutions to address the drinking water contamination issues in Mexico.
"With our historic development and proof of concept, we are taking our unique approach to solve water contamination problems in other countries with clean water programs," said Mike McGettigan, Chief Commercial Officer at TWI.
About The Water Initiative (TWI)
The Water Initiative (TWI) is a team of leading global business executives and renowned scientists who develop and deploy point-of-drinking (POD) or point-of-use (POU) water systems to fit local conditions. TWI engages local communities to customize and create comprehensive and sustainable technology solutions which effectively remove water contaminants such as pathogens (bacteria and viruses), unsafe levels of inorganic materials (such as arsenic and fluorides) and other harmful chemicals and contaminants of concern.
For more information about The Water Initiative's program in Mexico or its WaterCura filtration technology, call them at (212) 688-9840 or view them on the web at http://www.thewaterinitiative.com.