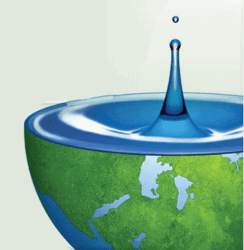 We are proud that through our own initiative we have set a benchmark for a new industry standard in environmental practices.
Glasgow, Scotland (PRWEB UK) 30 January 2012
Eden Springs, the leading UK supplier of water coolers and office beverage solutions, has launched new interactive functionality on their website to explore how the company are leading the industry in sustainability efforts.
The UK operations of Eden Springs were officially certified as CarbonNeutral® in 2011 – becoming the first water cooler company in the UK to achieve this based on a full life cycle assessment. All aspects of the business were analysed and improved; from transport, production and equipment through to behaviour within the workplace.
The company worked with Swiss experts Quantis International, a recognised leader in this field, to research the environmental impact of the water cooler business, discovering how the efforts of Eden and their customers have helped to reduce the carbon footprint of hydrating the UK's workforce.
The online resources provide customers and the public with industry-leading guidance on the carbon footprint of water, with analysis revealing water from an Eden Springs bottled water cooler results in 36% less kCO2/litre emissions compared to making a standard cup of hot tea (based upon a full life cycle).
The tools detail the steps Eden have made in becoming CarbonNeutral® and provide advice on how workplaces can reduce their carbon emissions.
Eden Springs' UK Managing Director, Jean-Marc Bolinger, said, "We take great pride as a company that we have taken this lead in the industry, and it helps us define our position as market leaders. We are proud that through our own initiative we have set a benchmark for a new industry standard in environmental practices."
Jonathan Shopley, Managing Director of The CarbonNeutral Company who certified Eden's status, added: "By adopting emission reduction targets that are as ambitious as its expansion plans, Eden Springs has positioned itself as an industry leader. Companies that follow this example and not only understand their carbon footprint, but do everything necessary to reduce it in a way that is effective and efficient for their business, will be well positioned for a low carbon future."
==Eden Springs Environmental Research Resource==
###